Main attractions in Sri Lanka East Coast
Main attractions in Sri Lanka East Coast
The Sri Lanka east coast offers the best beaches in the country and is yet to be discovered! Tourist facilities are still limited in number, and you can easily find a beach to yourself. The best time to visit the Sri Lanka East Coast is from May to September: this period is the driest and the most suitable for swimming.
TRINCOMALEE
The main reason to visit Trincomalee is to lounge on the beaches of Nilaveli and Uppuveli. Before enjoying these white sand beaches, stop at Trincomalee to visit Fort Frederick. This fort was built by the Portuguese in 1623, and then became Dutch, English, French and then English again. Discover interesting Hindu temples like the Kali Kovil. You can also discover the famous hot springs of Kanniya, east of the city.
From Nilaveli, you can go to Pigeon Island National Park, which is one of the best places for diving and snorkeling in Sri Lanka.
BATTICALOA
In Batticaloa, visiting the lighthouse is an activity not to be missed. The lighthouse built in 1918 is 28 meters high. It has steps that will help you reach the top and enjoy a magnificent view of the surroundings. Then take the road to the beaches of Passekudah and Kalkudah and their magnificent stretches of white sand.
ARUGAM BAY
Arugam Bay is the surf capital of the Sri Lanka East Coast and is perfect for surfers of all skill levels. Find surf shops everywhere if you want to rent or take a class.
The ideal season for surfing in Arugam Bay runs from April to October. The population of surfers is very diverse: from locals to foreigners, with different levels, ranging from beginners to professionals.
Arugam Bay is also relaxing for non-surfers with its laid-back atmosphere, beautiful sunsets, and beach-front restaurants. You can swim, but the areas manned by lifeguards are small, the sea is rough, and the waves are big. For something truly special, walk along the beach to Crocodile Rock, and with a little patience and luck, you can see wild herds of elephants gathering at one of their watering holes.
Besides the beach, the best attraction in Arugam Bay is Pottuvil Lagoon, 3km north of the town. During your beach stay, this lagoon will provide you with a nature and wildlife experience. Take a cruise through the mangroves and look for monkeys, crocodiles and other wildlife.
KUMANA NATIONAL PARK
The Kumana National Park, about an hour from Arugam Bay, is perfect for a wildlife safari. This park is less visited compared to nearby Yala National Park, which would give you a better wilderness experience. You can spot elephants, buffaloes, and a great variety of birds. In Kumana National Park, the bird sanctuary is the main attraction.
MONARAGALA
The Moneragala area is a cultural gateway and makes a perfect stop when traveling between the Sri Lanka east coast near Arugam Bay and the Hill Country.
Tucked away in a forest in Yudaganawa are the ruins of a little-known, ancient and massive dagoba (stupa). You can only observe its base although it is gradually being rebuilt and restored. Not far away, you will find a smaller stupa, the Chulangi Viharaya, dating from the 12th century AD. Just as interesting are the wooden Buddhas and ancient paintings found in an image house, adjacent to the stupa. In Maligawila, 10 km away, you can explore the ruins of the Pathma Vihara, a temple built in the 7th century AD, and take a look at the two 10-meter-high statues of Buddha.
KUCHCHAVELI
This place is famous for its fine beaches, lovely bays, coves, deep natural harbors, and still lagoons. You can enjoy a boat excursion to do some snorkeling at Pigeon Island, one of the two marine national parks of Sri Lanka. It contains some of the best coral reefs in the country.
PASSEKUDAH
This virgin beach is known as one of the most beautiful in the country. This bay with clear and shallow water is the ideal place to chill out and bathe.
Our Concept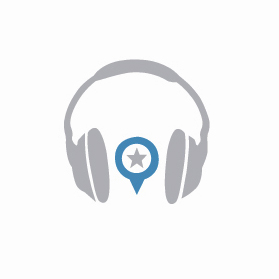 We LISTEN to your VACATION DREAMS.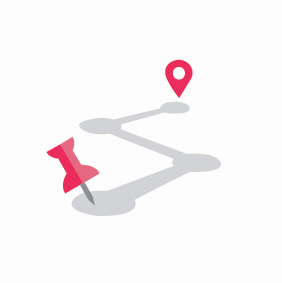 We tailor-make your INDIVIDUAL ITINERARY together.
We BOOK your hotels, activities, your chauffeur...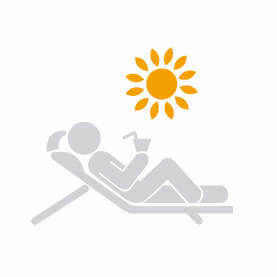 YOU ENJOY AN INCREDIBLE VACATION!
Testimonials
Very pleased with the performance of the agency. Very attentive to their clients. A reputable and reliable travel agency.
-Nadine K. | France
Top agency, top driver, country was great, thank you Mai Globe! And thanks Akila!
-Jeremy C. | France
Very good quality/ price ratio, very good contact with Aurélie, the agency has identified our expectations. Wonderful stay in Sri Lanka, very diverse and payment organized by Mai Globe Travels . Thanks to the whole team.
-Henri D. | France