Sri Lanka on a shoestring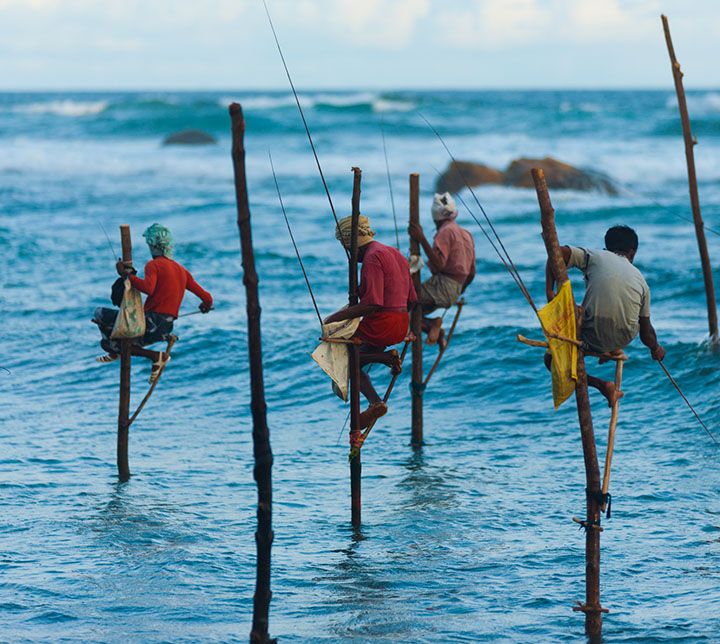 Sri Lanka on a shoestring
10 Days | USD 525
*
See details
Are you ready to jump on an airplane for an unforgettable getaway on the island of a thousand colors? Admire giant Buddha statues, see monkeys play on the temple steps, go dolphin watching in the Indian ocean, take a bath with the elephants, enjoy magnificent sandy beaches where turtles lay their nests at night, meet smiling village children at tea plantations… There is no limit to these adventures. And surely there is one for every taste! Sri Lanka offers a truly diverse and unique experience to every visitor.
*Price per person on the basis of 4 people on all tours from November 1st to December 15th, 2017.
Customize and order this tour
Included
Private transport in A/C vehicle with English speaking chauffeur-guide
Parking; highways and petrol; accommodation & meals for the Chauffeur-Guide
Overnight stay at hotels (subject to availability)
Daily breakfast included
Fair-trade surprise gift on arrrival
Government taxes
24/7 Colombo office assistance
A half-day jeep safari in Udawalawe National Park
Overnight in hotels in double / twin room
Half board in Dambulla
Train tickets (subject to availability)
Excluded
International air tickets
Visa fee
Visits and activities not mentioned in "included"
Tips and personal expenses
Travel insurance
Lunch & dinner except mentioned in "included"
Beverages during meals
Itinerary Plan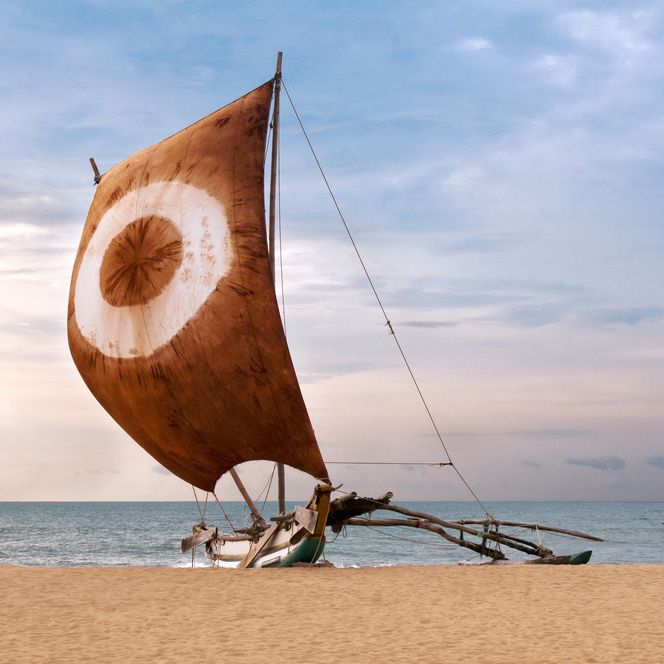 Welcome to Sri Lanka
Bandaranaike Airport To Negombo
---
You arrive at Bandaranaike Airport, where your driver welcomes you. You are greeted by the tropical air of this magical island, and for your first destination you drive to Negombo, a beautiful beach town, nicknamed "Little Rome", close to the airport and therefore ideal to recover from your long flight. Settle into your hotel which we will reserve for the night of your arrival. You can go for a walk around the town, you can see beautiful colonial churches, but also fish and vegetable markets.
Travel duration - 0.5 hour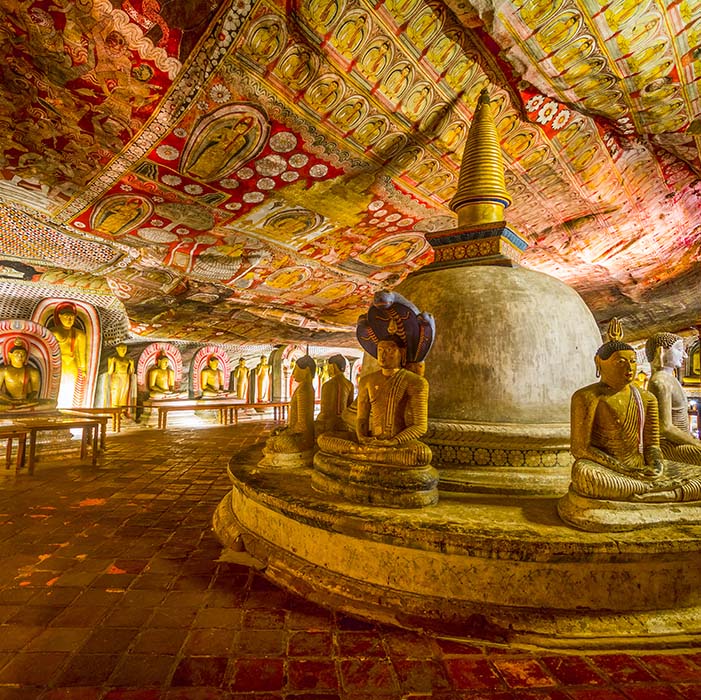 First steps in the Cutural Triangle
---
In the morning, road to the cultural triangle. Along the way, discover the lush landscapes of the island among them paddy rice fields, palm trees and hills. Continue to the town of Kurunegala, bustling with life under the watchful gaze of a giant Buddha statue seen high above in the distance. You can climb to the foot of the Buddha, for a panoramic vista of the adjoining landscapes. Continue to Habarana. On the way visit Dambulla Cave Rock Temple. The Buddhist temple is a UNESCO world heritage site, located on top of a rock, and consists out of five caves. All are filled with Buddha statues and have beautiful wall paintings. The view over the surrounding environment is breathtaking!
Travel duration - 3.5 hours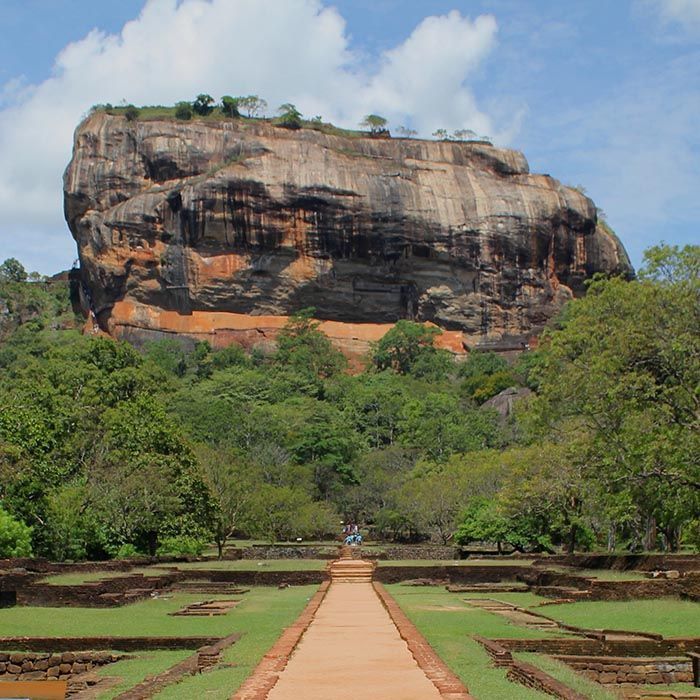 Discover Sigiriya and Polonnaruwa
---
Early morning visit Sigiriya rock, Sri Lanka's most popular cultural site, belonging to the UNESCO world heritage. It will take about 2.5 hours to discover the gardens and caves, and climb up the 200 meters high rock. Half way up the rock, your guide will show you the painted caves covered by ladies frescoes, believed to be King Kasyapa's concubines. Once you reach the top, you can see the ancient palace ruins and enjoy an amazing view on the surroundings. In the afternoon you have two options: At 15:00, go for an exciting jeep safari in Kaudulla National Park (not included). We will reserve an jeep for this excursion. The park is known for its large elephant population, counting approximately 400 pachyderms. We can see other wild animals as well: crocodiles, buffalos, deer, varans, cormorans, pelicans and a multitude of birds. The park is equally interesting for its landscapes, among the wetlands, lakes and mountains rising in the background. Or, you can visit Polonnaruwa, which was the island capital during 11th and 12th centuries. For more fun you can discover the area's Hindu temples to palace ruins by bicycle (optional). The main attraction is Gal Vihara, a group of 4 Buddha's carved in granite stone. The archeological museum is very interesting.
Travel duration - 2 hours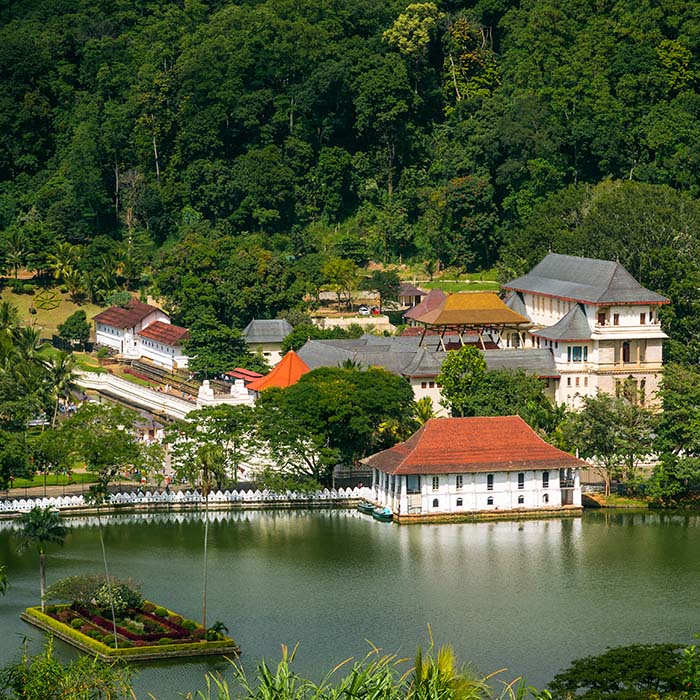 ---
Road to the mountain region. On the way, you can make a stop and visit a spice garden. This visit is the perfect occasion to discover a multitude of spices, accompanied by explanations on their use, between culinary and therapeutic treatments. Drive to Kandy. Go for a city tour, including Upper Lake Drive, Market Square and a Gem Museum. Afterwards, visit the Temple of the Tooth Relic. It is located in the royal palace complex which houses the Relic of the tooth of Buddha. Since ancient times, the relic has played an important role in local politics because it is believed that whoever holds the relic holds the governance of the country. Kandy was the last capital of the Sinhalese kings and is a UNESCO world heritage site partly due to the temple.
Travel duration - 3 hours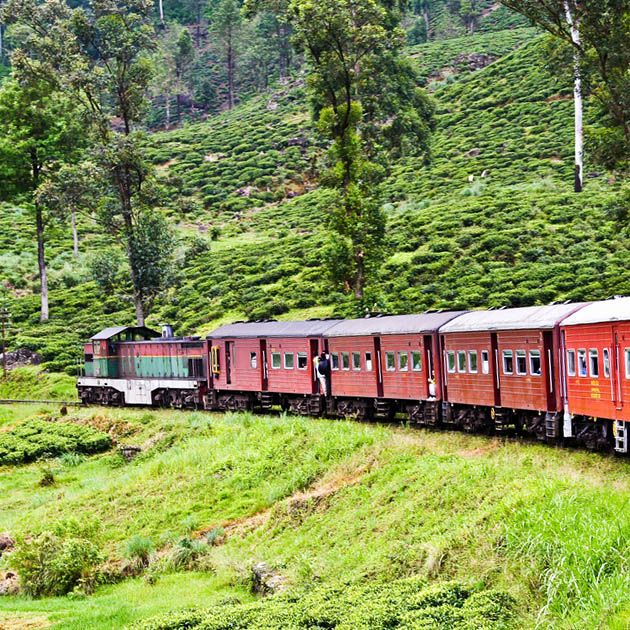 Wander in Peradeniya and take the train to Ella
---
In the morning, we recommend a visit to the botanical gardens of Peradeniya, which stretch over 60 hectares of tropical botanical paradise on the edge of Mahaweli River. Not to be missed: royal palm trees, canon ball trees, the rich orchid collection, multicolored flowerbeds. This garden offers a very beautiful walk, an absolute must! Count on about two hours for this visit. Then, as an option, you can embark on a scenic train ride to the small but charming hill station of Nanu Oya, it is a great time to enjoy the tea country landscapes (train tickets not included). Once you arrive at the station, your driver will pick you up and you can continue with a visit of Nuwara Eliya, a colonial town in the heart of Sri Lanka's Hill Country is also called "Little England" for its clusters of bright roofed cottages, colonial style club houses and chilly weather. It's surrounded by never-ending green tea plantations and mountains. Following the British manner, horse racing is popular there as well. Continue all the way to Ella.
Travel duration - 5 hours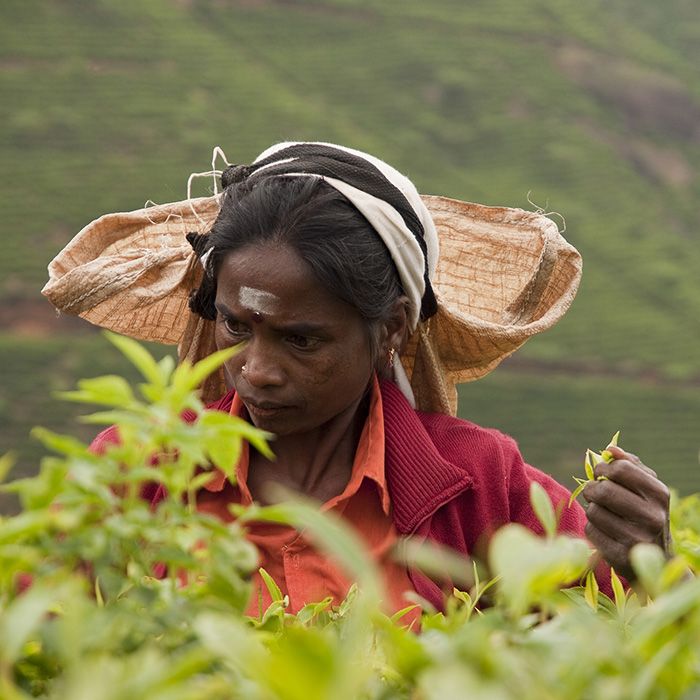 Start your trekking adventure here
---
Spend the day exploring the spectacular landscapes of the tea plantation region. You can start with a climb to Ella Rock. You trek through the eucalyptus forest to reach the rock cliff, the view of the below valley and surrounding famous Ella gap are amazing. From there, you can go for a visit of a tea factory and learn about the process of maturation of the tea leaf, as well as meet the tea puckers working amid the tea bushes. Then, before sunset visit Little Adam's peak, an easy hike to admire the beautiful scenery in the sundown hours. Return to Ella.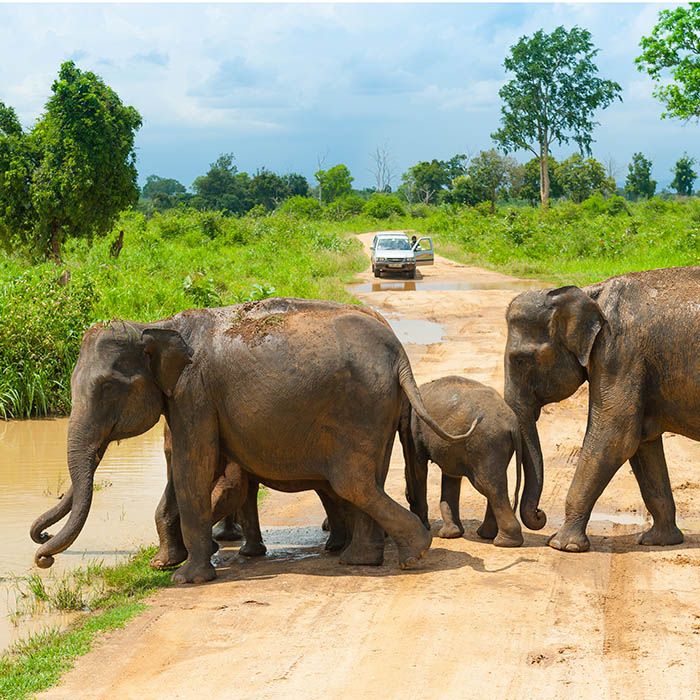 Rawana waterfalls and safari in Udawalawe
---
Road to the wild zone of the Udawalawe National Park. On the way, continue to Rawana Falls. This waterfall is surrounded in mythical legends. Visit the caves or take a refreshing bath in the waters. Depending on the time that you have available, you can make a stop in Buduruwagala and admire the beautiful Buddhas sculpted in the granite. Road to Udawalawe. Check in at your hotel. In the afternoon, at 15:00, go on a half day jeep safari in the National park, a unique eco-tourism hotspot famed predominantly for its vast elephant population, spotted either on the banks of a lake or in the dense jungle. Deers, buffalos, and a good variety of birds can also be seen here.
Travel duration - 3 hours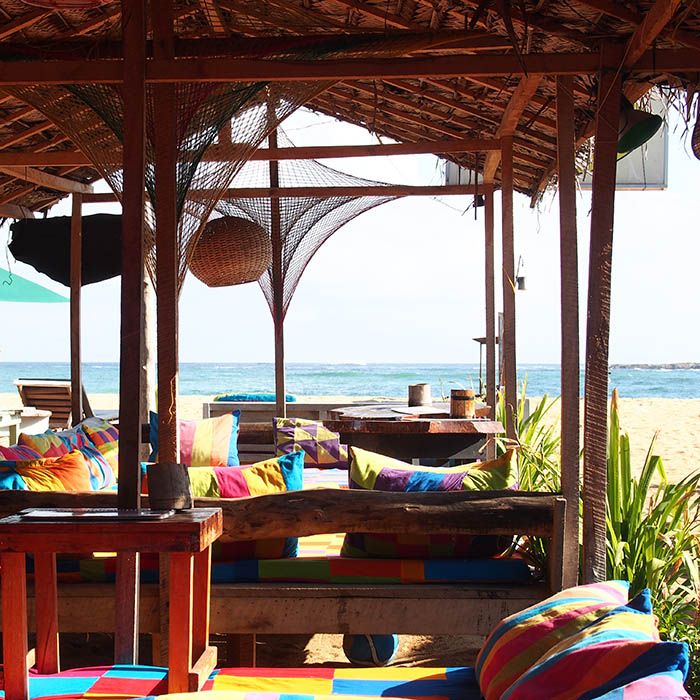 Discovering the South coast
---
After breakfast check out of your hotel and visit the Elephant Transit Home nearby. This institution takes care of injured elephants and orphans. At 9 am the elephant babies are fed with milk and visitors can watch – from the distance. It's super cute how they are fooling around, trying to have some sneaky extra sips of milk! The whole spectacle takes only about 30 minutes (optional). Road to Tallala, where you stay with a beach front hotel, also a premier surfing and yoga camp in Sri Lanka. You can enjoy a relaxing wellness treatment as well.
Travel duration - 3 hours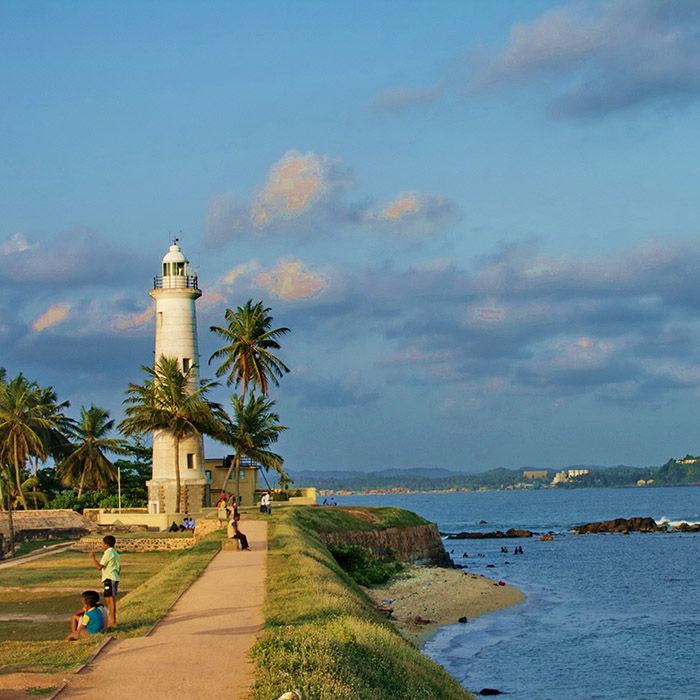 ---
Today, explore Galle and its colonial era fort built by the Portuguese and declared UNESCO World Heritage site. Galle was the first major port of Sri Lanka before Colombo took that title. Visit the fort and stroll through the lanes of shops, designer boutiques, jewelers. In the afternoon, go on a bike tour in the back country of Galle, passing through paddy fields, local villages and farms. Take a break and enjoy a refreshing coconut drink, Tambili. The bike tour will take about 1h30min. You can enjoy the sunny beach and the crystalline waters of the Indian Ocean. Don't forget to take delicious fish freshly grilled in one of the local beach restaurants.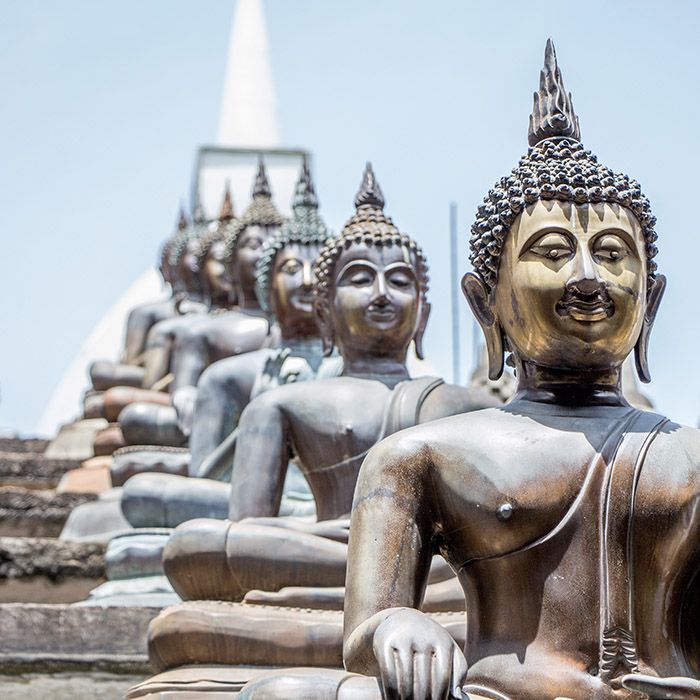 End of your amazing journey
Unawatuna To Bandaranaike Airport
---
Road to Colombo. Depending on the time that you have, you can go for a city tour of Colombo, Sri Lanka's main metropolis bustling with lots of activity. As a suggestion, you can discover the busy Pettah neighborhood, its markets and the mosque, as well as City Hall's colonial-era architecture. It's here that you can take advantage of some last-minute shopping in charming boutiques and even stop by to meet your local travel agent before your return flight. End of your journey in the pearl of the Indian ocean.
Travel duration - 3 hours
Would you like us to TAILOR-MAKE YOUR INDIVIDUAL ITINERARY?
Get a free quote
Our specialists are happy to advise you and will help you plan your dream vacation!
Our Concept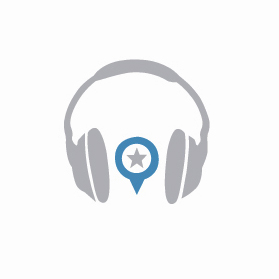 We LISTEN to your VACATION DREAMS.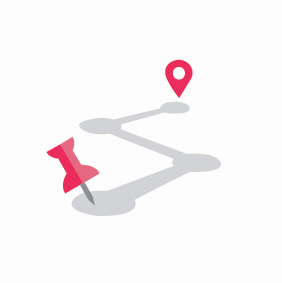 We tailor-make your INDIVIDUAL ITINERARY together.
We BOOK your hotels, activities, your chauffeur...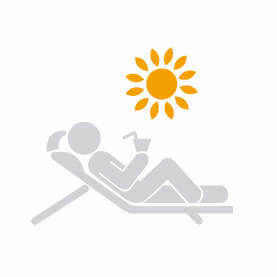 YOU ENJOY AN INCREDIBLE VACATION!
Traveler's experience