When to go to Sri Lanka
When to go to Sri Lanka
The southwest monsoon, which mainly affects the southern and western coastal belt, descends from May to September. This is the best time to visit the northeastern parts of the country and hit surfing beaches like Arugam Bay. From December to March, the monsoon rain affects the northeastern parts of the country, so it's the best time to visit the southwestern areas, and go on whale and dolphin watching tours or visit national park filled with elephants. April and September are good months to find a compromise between the different monsoons.
Weather in Sri Lanka
Sri Lanka has a tropical climate and he best time to visit depends on the areas you want to explore.
South and West Area:
The best season to visit the west, south and Hill Country is during winter, from December to March. This is consequently the most touristic season in Sri Lanka.
The southwest monsoon goes from May to September in these areas. During this period, a lot of rain is expected and the sea is rough. You can still come in summer (July-August) to visit southwestern Sri Lanka, since the weather starts getting better, but the odds for rainy days will be higher than in winter and the sea a little rough.
There are two intermonsoon seasons when thunderstorms can occur in the afternoon or evening:
– March to April
– October to November
North and East Area:
The best season to visit the northern and eastern parts of the country is from May to September. If you want to relax at the beach in summer, choose the eastern beaches.
The northeast monsoon goes from November to January in these areas. During this period, it can get extremely rainy on the east coast. The ancient cities can still be visited, since the weather tends to be more mixed in this area.
Temperatures:
The temperatures range roughly from 25 to 30 degrees yearlong (77 to 86 degrees Fahrenheit). January is the coldest month, while the hottest season goes from May to June. The Hill Country is known to be the coolest part of Sri Lanka, with temperatures going below 10 degrees (50 degrees Fahrenheit) very often during the night.
Tips:
April and September are good months to find a compromise between the different monsoons. Remember that the weather can change at any moment in the Hill Country which is rainy throughout the year.
Main events in Sri Lanka
Go for the Esala Perahera in Kandy, or celebrate the Sri Lankan New Year! Find a list of Sri Lanka's main events and plan your holiday accordingly.
Perahera = Procession
Poya/Poya Day= Full moon day. A Poya day is a religious holiday throughout the island. Poya days occur once every month.
Note: On Poya days all liquor stores and selling points are closed and it is almost impossible to buy alcohol. Nevertheless certain hotels may sell during this religious holiday.
January:
Country-wide:
– Thai Pongal : this Tamil and Hindu festival is held mid-January.
– Milad-Un-Nabi (Holy Prophet's Birthday): this Muslim festival is held at the end of January.
In Colombo:
– Kala Pola: an open-air art exhibition, during the last week of January.
– Duruthu Perahera in the Kelani Temple: held on Poya day, this Perahera celebrates Buddha's first visit to Sri Lanka.
February:
Country-wide:
– February 4th is the National Day, celebrating the independence of Sri Lanka.
– Maha Shivarathri Day: this Hindu festival honors Lord Shiva and is held at the end of February.
Colombo: Navam Perahera: this festival is organized by the Gangaramaya Temple, on Poya day. This is a spectacular Perahera and one of the most important in Sri Lanka.
Kandy: The Donald Steel Golf Tournament is held at the Victoria Golf Club.
March:
Colombo: Hot Air Balloon Festival.
April:
Country-wide: Sinhala and Tamil New Year, 13th-14th April.
May:
Country-wide:
Vesak Poya Day: This Buddhist festival celebrates the life of the Buddha: his birth, enlightenment and death. It is held on Poya day, usually mid-May. During this festival of light the entire island celebrates with roadside Pandols and lanterns, and homes are festooned in lights, Chinese lanterns and creative homemade lanterns of all shapes and sizes.
June:
Country-wide:
Poson Poya Day: this Poya day (usually mid-June) celebrates the arrival of Buddhism to Sri Lanka.
July:
Kataragama: Kataragama Perahera is a Hindu Festival.
Minneriya National Park: The Elephant Gathering takes place from July to September.
August:
Esala Perahera (Kandy Perahera) in Kandy: Elephants, musicians and the famous Kandyan dancers parade with the tooth relic of Buddha. This is a 10 day celebration and the most famous Perahera in Sri Lanka.
Bellanwila: Bellanwila Perahera is a Buddhist procession organized by the Bellanwila Temple, Colombo.
Jaffna: Nallur Festival: It is a notable Hindu festival, held for almost one month between July and August.
December:
Country-wide:
Christmas Day: You can find beautiful Christmas decorations, particularly in Colombo.
Adam's Peak: Adam's Peak pilgrimage season starts in December. Climb the Adam's peak after midnight to see the sunrise when arriving on top!
Mirissa: The best time to see blue whales in Mirissa is from December to April.
Kalpitiya: The best time to see dolphins in Kalpitiya is from December to April.
Our Concept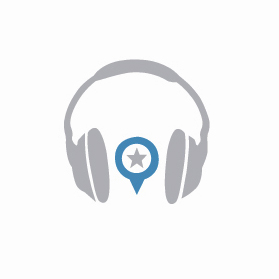 We LISTEN to your VACATION DREAMS.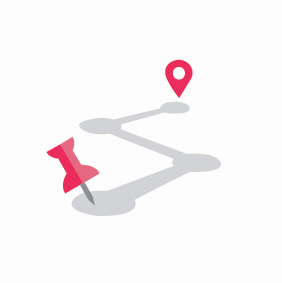 We tailor-make your INDIVIDUAL ITINERARY together.
We BOOK your hotels, activities, your chauffeur...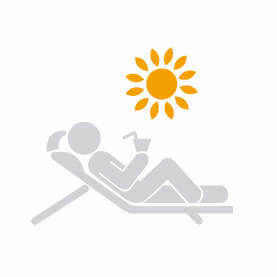 YOU ENJOY AN INCREDIBLE VACATION!
Testimonials
Very pleased with the performance of the agency. Very attentive to their clients. A reputable and reliable travel agency.
-Nadine K. | France
Top agency, top driver, country was great, thank you Mai Globe! And thanks Akila!
-Jeremy C. | France
Very good quality/ price ratio, very good contact with Aurélie, the agency has identified our expectations. Wonderful stay in Sri Lanka, very diverse and payment organized by Mai Globe Travels . Thanks to the whole team.
-Henri D. | France