Sri Lanka
Travel Sri Lanka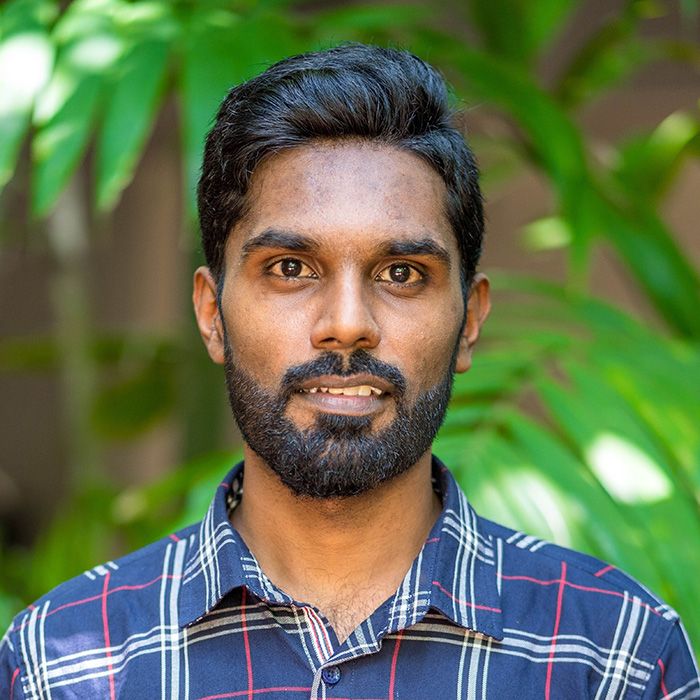 Sujeevan, Sri Lanka Travel Expert
I am proud to be born in Sri Lanka, a country rich in diversity, a country with many incredible historical sites, lush forests, beautiful mountains, idyllic beaches and majestic flora and fauna. I come from a small mountain town where you can admire this lush nature and breathtaking scenery. My region offers many places off-the-beaten-path for unique experiences. After spending a few years in France, I decided to return to my home country and join the tourism industry in 2012. My passion is to create authentic tours for my clients to explore the island and leave with unforgettable memories of the pearl of the Indian Ocean.
Sri Lanka Highlights
Nicknamed "The Pearl of the Indian Ocean," Sri Lanka offers many opportunities for unforgettable holidays.
...
. The island is a fantastic destination for beach lovers but also adventures lovers, thanks to its mix of golden coasts and activities such as wild safaris, hiking and surfing. You cannot get bored! Despite its small size, the island is full of activities and places to visit, starting with the essential Cultural Triangle to explore Sri Lanka's ancient history. The island also enjoys a variety of landscapes, from its tropical forests to its mountainous region to its paradise beaches. For ideal weather, southwest is ideally visited between December-April and the northeast between May-September. Finally, if you want to discover Sri Lanka in a different way, being part of the local life, we offer you homestay tours in order to meet these very welcoming and smiling multicultrual people. You may even have the opportunity to taste the culinary traditions and attend festivals if you are lucky.
Read more
Sri Lanka FAQs
Q : When is the best time to travel?
Answer
Sri Lanka can be visited all year long with an average of 27°C, but there are favorable seasons for certain parts of the island. December to April is the best time to visit the West and South Coasts and May to September for the East Coast.
Q : What are the process and visa fees?
Answer
To visit Sri Lanka, you must apply for an Electronic Travel Authorization (E.T.A). Applications for stays for less than 30 days long may be made online if the application is completed at least two weeks before your arrival.
This authorization is valid for 30 days and for a double-entry (necessary for a Sri Lanka-Maldives combo trip). Your passport must be valid at least 6 months beyond your date of arrival in the country.
Visa on arrival is no longer possible until further notice.
For now we do not have a precise date for reopening of the borders.
ETA fees are $ 35 / person. The following documents are mandatory for processing online tourist visa;
- Valid travel insurance with health and hospitalization coverage for the entire duration of stay.
- A valid return air ticket.
- Travel itinerary and details of confirmed reservations made at SLTDA registered and 'Safe & Secure' certified accommodation establishments, with the first night, stay at a facility in and around Colombo/Negombo or Hambantota depending on the arrival airport.
When you go through customs, you will have to fill out and provide an "Arrival card" with your passport. This card is often provided onboard the aircraft, however, it is also available in the arrival hall.

Answer
Despite the high temperatures, you'll want to pack something warm for mountain excursions and something modest that covers your shoulders and legs for religious sites. Here are some other things to consider bringing:
- A raincoat
- Cool weather clothes for cool evenings and for touring the Hill Country
- Appropriate footwear for climbing Sigiriya and Dambulla
- A pair of socks to protect your feet from the hot ground when you remove your shoes to visit temples
- Sunscreen and sunglasses
- Mosquito repellent (for skin and clothes)
- Hat or cap
- Swimwear
- Binoculars for jeep safaris
- A reusable water bottle (to limit the usage of plastic bottles)
- A flashlight is always useful
- An old phone to use with a local SIM card
- A small first aid kit and prescription medication (there are many pharmacies in Sri Lanka if you need something)
If you're hiking:
- Good walking shoes
- Long thick pants and high socks to cover the pant bottoms and protect you from leeches (necessary in Sinharaja and Knuckles Range regions)
Q : Any required vaccinations?
Answer
While there are no mandatory vaccines, we recommend you be up to date on universal DTP (diphtheria-tetanus-polio) vaccines. Consult with your doctor regarding vaccination against tropical diseases at least 3 months before your arrival. Yellow fever vaccination certificates are required for those travelling from countries at risk for this disease.
Q : Is it a safe country?
Answer
Sri Lanka is a relatively safe country. However, as in any country, you have to be careful and trust your intuition. Pickpockets are often present in crowded tourist sites. Keep an eye on your belongings and keep your valuables close to your body.
Sri Lanka is not a dangerous country for women traveling alone, but some precautions are probably worth mentioning here. Be careful who you befriend as single women are sometimes targeted. Don't walk alone at night and dress modestly to match the culture of the country when you are out and about. But feel free to wear your swimsuit at your hotel and on the beaches in the East and the South where locals are accustomed to foreign tourists.
Q : What is the currency?
Answer
The Sri Lankan Rupee is the only official currency of the country. However, Euros and US Dollars will be accepted on main cultural sites or in large hotels. You can exchange currency at exchange offices, banks and hotels (euros and dollars). On the other hand, in order to avoid the risks of fraud and limit bank fees, we advise you to use cash and make withdrawals via ATMs (local distributors) as this is the most common and, simple means of payment.
June 2020, 1 USD = 185 LKR and the largest ticket in Sri Lanka is 5,000 LKR = 27 USD.
Q : How can we travel through the country?
Answer
It is very easy to travel in Sri Lanka thanks to the multiple types of transport, whether with a city itself or from one city to another. Tuk-tuk, trains and bus transport, cost just a few hundred rupees.
If you take a tuk-tuk in Colombo, make sure it has a meter! Count 40 LKR per kilometer (60 LKR the first). You can download Pick Me and/or Uber to order a tuk-tuk.
In other cities, it will be necessary to appeal to your negotiation skills. Make sure you have settled the fare amount with your driver before leaving.
If you want to take the local bus, good luck! Local buses are often crowded and noisy with music at the highest possible volume, however, it's fun to experience.
Train journeys in Sri Lanka are a unique experience, and they cross breathtaking landscapes. If your tickets are purchased by your travel agent, you will have a guaranteed seat. It is also possible to buy tickets on the spot, without a guaranteed seat. There are special, new train cars just for women if you like. Be prepared to be flexible as delays are common. Excuse any train delay!
Q : What are the spoken languages?
Answer
Sinhalese and Tamil are the official languages of Sri Lanka. Sinhalese is predominant in most of the country, about 73.8% of speakers are Sinhalese and 20% are Tamils.
English is recognized as a "link" language in the constitution. Today, the three languages are taught at the primary level.
Q : What are the major Religions and ethnic groups of the country?
Answer
With an area of about 65,000 km2, the island has more than 22,576,000 inhabitants, made up of several ethnic groups. Seventy five percent of the total population is Sinhalese, mainly Buddhist, sixteen percent is Tamil and mainly Hindu, and the rest of the population is made up of Muslims and Christians. Also, in terms of community, there are Burghers who are the descendants of the first Dutch and Portuguese settlers, and ethnic minorities such as Sri Lanka's indigenous people, the Veddas. Despite a civil war from 1983 to 2009, which pitted the Sinhalese and Tamils against each other in a conflict for independence, they live together in peace today. Sinhalese and Tamil are both taught at school and everyone is accepted.
Answer
Religion is an integral part of life for the people of Sri Lanka and it is important to know a few things so as not to accidentally disrespect them when visiting religious sites. Choose outfits that cover your shoulders and knees; take your shoes off at the entrance (hint- wear flip-flops to make it easy) don't turn your back on Buddha; don't take selfies in the temple.
If you want to eat with your hands as the locals do, use only your right hand because the left hand is considered impure (especially for Muslims and Hindus).
Why travel with Mai Globe Travels?
Reliable service with 99% satisfied travelers
Average 4/5 to 5/5 star satisfied customers on Ekomi
Responsible and sustainable tourism
Payment protection and *guaranteed refund
English speaking local guides
Professional service and experienced
Honesty and no hidden costs
Effective and efficient customer service
Flexibility
Prompt response
Good value for money
Dedicated local expert teams
6000+ satisfied travelers
Safe and comfortable transport
Our Concept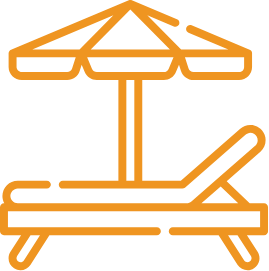 We listen to your vacation dreams.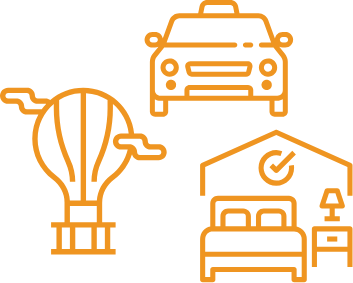 We tailor-make your itinerary for you.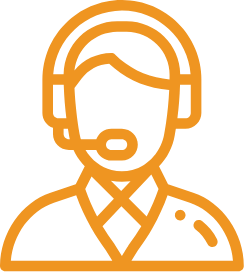 We book your hotels, activities, your chauffeur...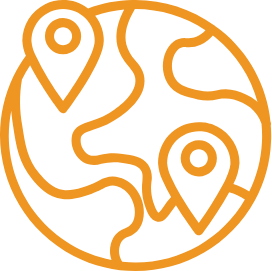 You enjoy an incredible vacation!
Would you like us to tailor-make your individual itinerary?
Our specialists are happy to advise you and will help you plan your dream vacation
Get a free quote