About us
Who we are?
Mai Globe Travels is a travel agency specialized in tailor-made tours in Asia, based in Sri Lanka and Vietnam.
Our travel experts are making sure that you discover the best places and activities, off the beaten track.
Whether you are traveling solo, as a couple, with family or friends, whether you have an interest in culture, nature, adventure and/or relaxation, Mai Globe Travels has the perfect travel plan according to your desires and your budget.
Specialized in tailor-made tours in Asia, the agency offers several destinations, Cambodia, India, Indonesia, Laos, Malaysia, Maldives, Nepal, Sri Lanka, Thailand and Vietnam. Each member of our team has personal experience and expertise in a particular destination ensuring that your trip will be seamlessly planned and executed. They are also happy to offer tours combining several different destinations in Asia.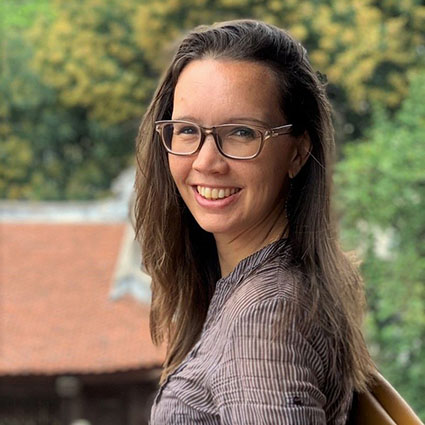 Catherine Lebouille
Managing Director
It was whilst traveling across Europe as a teenager that Catherine decided that one day, she would become a travel professional. Today, her career in travel spans over 10 years. After starting off her career as a tour operator in France, she decided to follow her passion for travel and relocated to Asia in 2008, where she worked for an international destination management company in India. A couple of years later, she decided to move to Sri Lanka after falling in love with the "Pearl of the Indian Ocean" as it was once called by famed explorer, Marco Polo. This was where Mai Globe Travels came to life in 2010. With first-hand experience traveling to many countries around the world, her knowledge and expertise has been invaluable in helping other avid travelers learn and discover new destinations in the region.Her favorite places to visit in Asia are Kalpitiya and Knuckles range in Sri Lanka, Madhya Pradesh and Ladakh in India, Ubud in Bali, Hoi An in Vietnam!
Where we are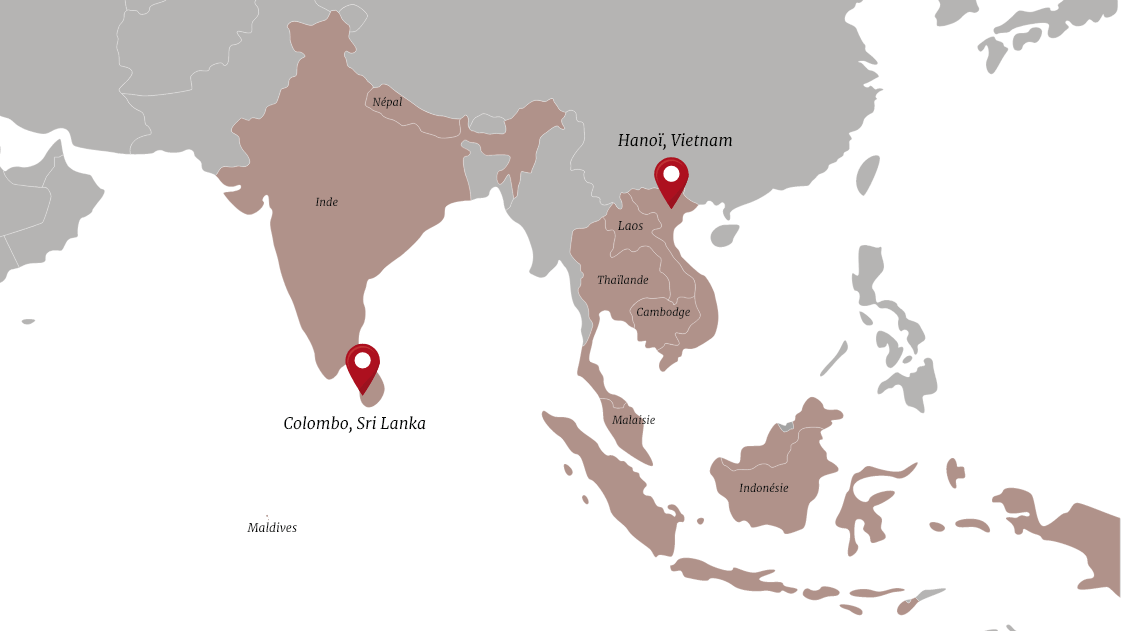 Vietnam Office
7th Floor
101A Nguyen Khuyen Street, Van Mieu
Dong Da District
Hanoi, Vietnam

Office +(84) 86-593-0020
Our history
Catherine founds Mai Globe Travels
Official license received from Sri Lanka tourist board
Introduction of adventure & nature products
Launching of our first charming budget hotel in Colombo: Sayura House
Mai Globe Travels was at DirecTravel and IFTM Top Resa exhibitions. Kandegama school renovation project
Beach cleanup organized on the occasion of the World Cleanup Day
Vietnam office opening. Beach cleanup and tree planting projects organized
Our Travel Experts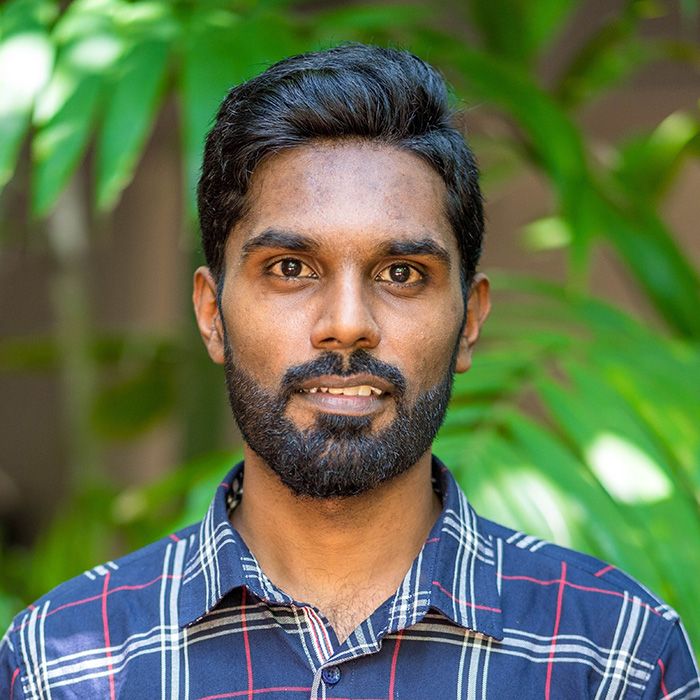 Sujeevan
After spending 5 years in France, Sujeevan decided to come back to his native Sri Lanka and join the tourism industry to help travelers to discover his island home. He is proud to be born in Sri Lanka, a country rich in diversity, a country with many incredible historical sites, lush forests, beautiful mountains, idyllic beaches and majestic flora and fauna. Native to the mountainous region with breathtaking landscapes, he knows the best off-the-beaten-track attractions. His passion is to create authentic tours for his guests to explore the island and leave with unforgettable memories of the pearl of the Indian Ocean.
Fayaz
After many years living in the German-speaking part of Switzerland, his love for his motherland brought Fayaz back to Sri Lanka. Passionate about architecture and history, he likes to explore Sri Lanka's historical sites and monuments such as Polonnaruwa with its magnificent ruins of ancient temples and statues of Buddhas, Anuradhapura with its ruins of monasteries and royal palaces. From now on, he wants to show travelers how fascinated and beautiful Sri Lanka is and share his knowledge about his beloved island.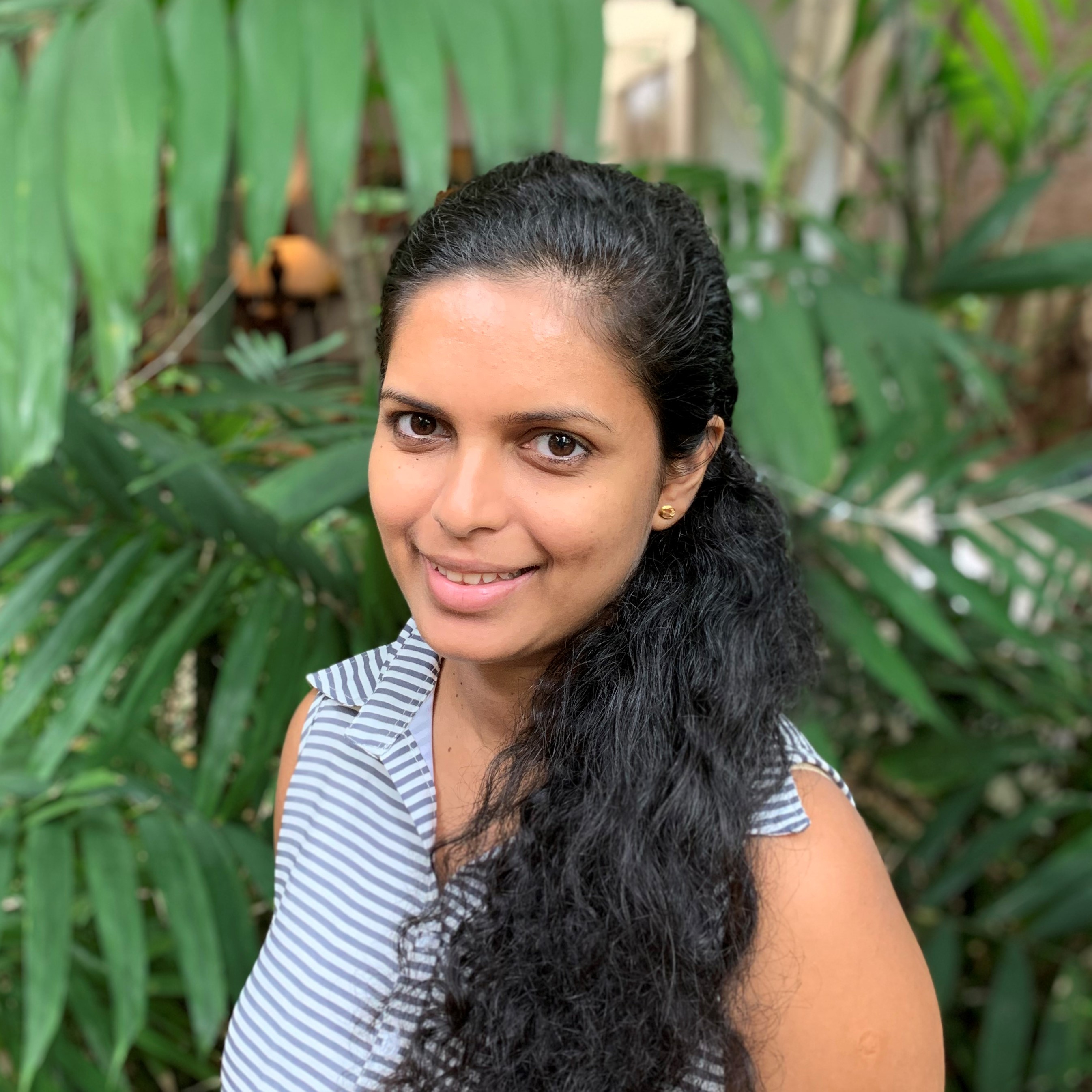 Nilakshi
As a result of studying French, Nilakshi decided to look for a job in which she could use the language she loves so much every day. Tourism was then obvious. She embarked on this new adventure and does not regret her choice. She loves her job as Travel Expert, listening to her clients and advising them. She feels great satisfaction when her clients leave with beautiful memories of her country. She likes to promote the Cultural Triangle, which reminds her of the history of her ancestors. Give her your trip and she will be happy to discuss it with you!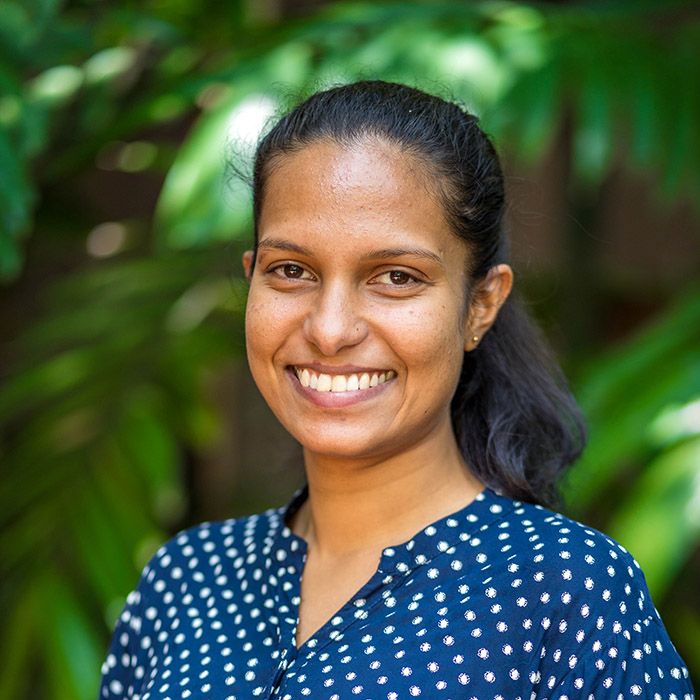 Poorni
Poorni was stuying at University in tourism and hospitality when she joined Mai Globe Travels team. She chose tourism for travel's sake. Eager for discoveries, she likes to go on new adventures and discover new places, both on the mountain and on the sea side. Nowadays, she is happy to introduce her country to travelers, its culture with different beliefs and traditions and its nature, so different according to the regions. What she likes in her job is the contact with the travelers, taking into consideration all the expectations and proposing unique tours.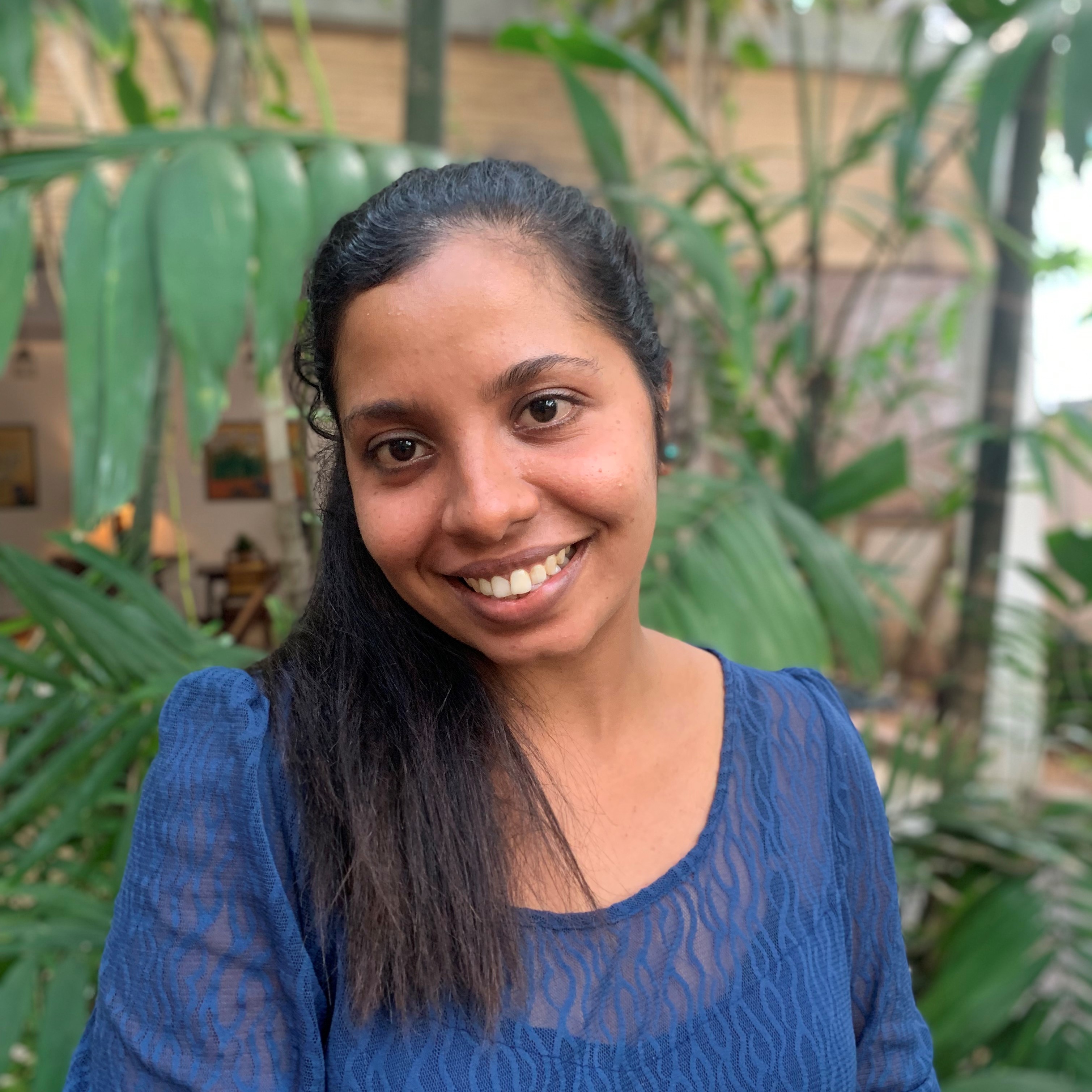 Sandani
After falling in love with the French culture and language, Sandani looked for a position where she could explore both them in Sri Lanka. As a true nature lover and open spaces, tourism was the perfect opportunity to combine them two. She will be delighted to share her culture and create itineraries highlighting the natural beauty of her native island.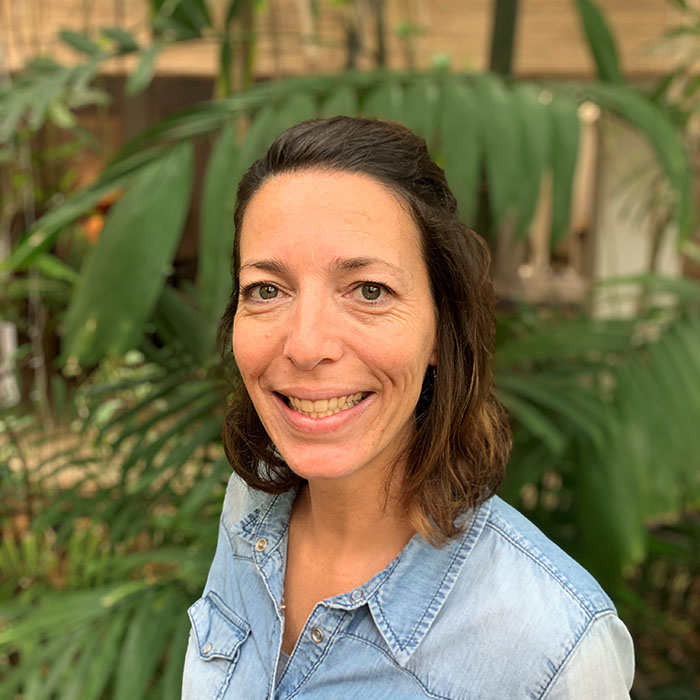 Céline
Originally from Nantes, Céline has set herself the challenge of moving to Asia. After a first career in the mountain hotel industry, her love for travel and the tropical climate pushed her naturally towards tourism. Passionate about traveling, her favorite thing is to take time to discover and immerse yourself in the local culture. After a personal trip to Southeast Asia and a visit to Sri Lanka, she will be waiting for you in our new office in Hanoi, ready to make you explore the land of the dragon.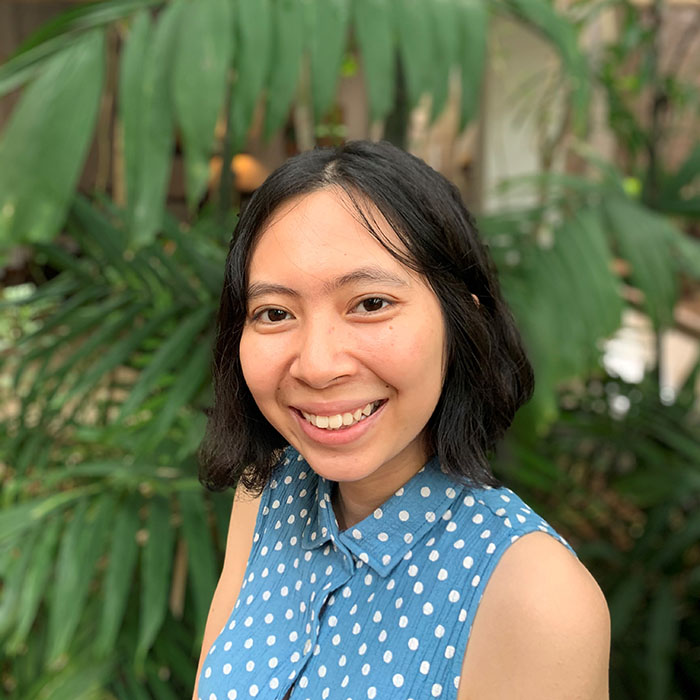 Trang
Trang had the opportunity to immerse herself in the French culture and perfect her French during a very enriching year in France. Upon her return to Hanoi, the beautiful capital of Vietnam, she enjoyed very much exploring even more her hometown in order to show it to travelers. Create an itinerary to make you discover and live an unforgettable experience in Vietnam, is now her current mission.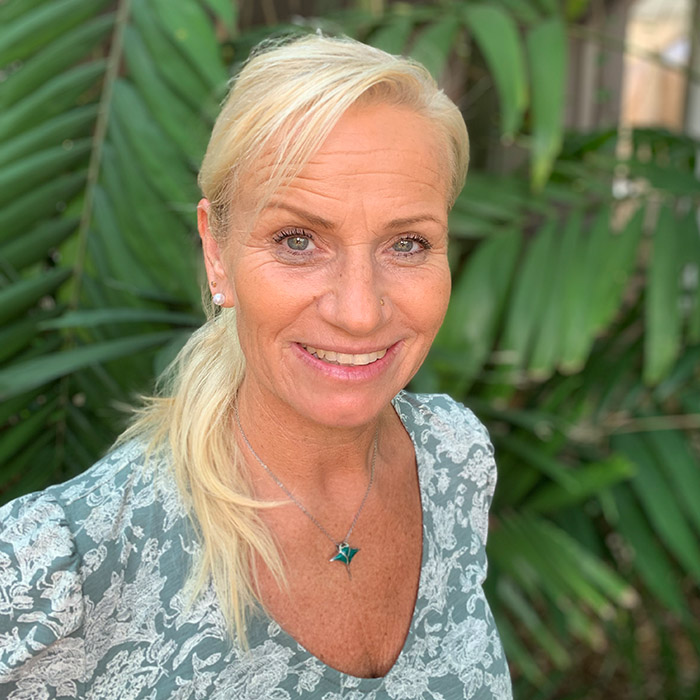 Claudia
Claudia has travelled many times to Sri Lanka to visit her part of the family living here. During each stay she literally absorbed the culture of the country and its people until she could not resist and followed the call of the island and moved to Sri Lanka. Eight years have passed since then and it has become one of her passions to convey the beauty of the country and the friendliness of its people to travelers.