Traveler's experience
Traveler Experiences
Read a detailed travel report from our former customers and see their vacation pictures.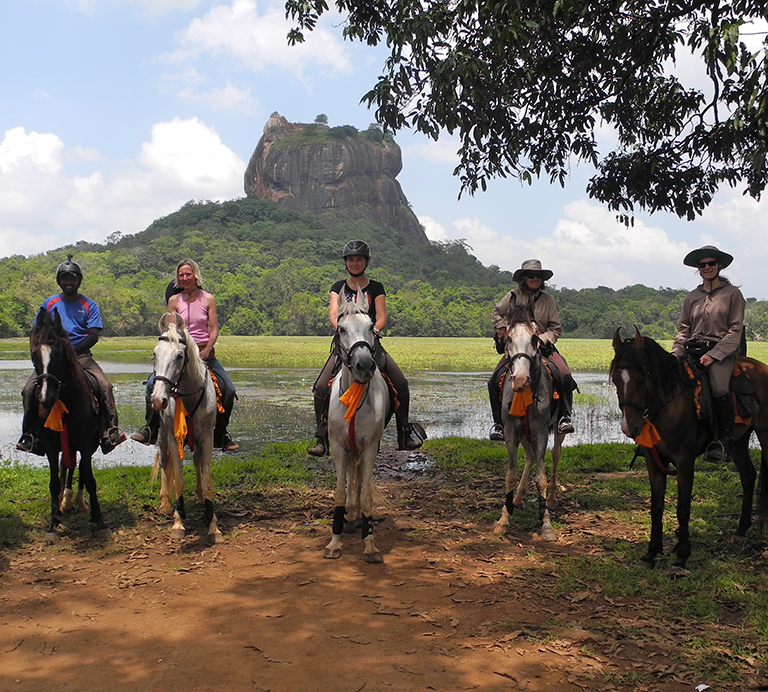 Brigitta & Uta H. | Austria
Horse riding experience in Sri Lanka – February 2017
It's a mystery to me! This was the ultimate riding experience and we were only a group of five—a couple from France, an American woman and myself with my daughter. Why on earth are we the lucky ones, when there are so many skilled riders who could afford it as well??
It's so heavenly beautiful, as we sit on tall, slim, light-footed and easy to control Marwari horses. They carry us along narrow paths through dense tropical forest, along rows of small huts and cottages, mostly made from palm trunks and leaves, amid green fields and deep blue lakes. Read More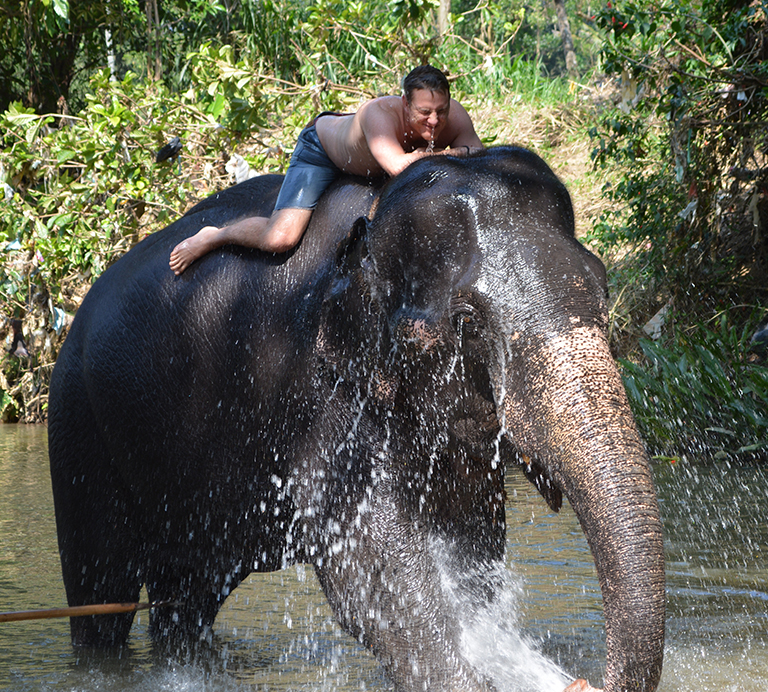 Sri Lanka Tour – January 2017
We travelled Sri Lanka with Mai Globe Travels in January 2017. It was an exotic 9-day stopover on our way back to Sydney from our Christmas holiday in Germany. We loved this paradisiac island, which was in perfect contrast to the freezing temperatures in Europe. We planned our trip with Tanja from Mai Globe Travels and finalized our itinerary 4 months in advance. She advised us on our options and understood that we were looking for a relaxing rather than action packed vacation, but still filled with some excitement. Eventually, we got the itinerary below, which was ideal for our length of stay, budget and taste. It included a good mix of culture, nature and beach. Read More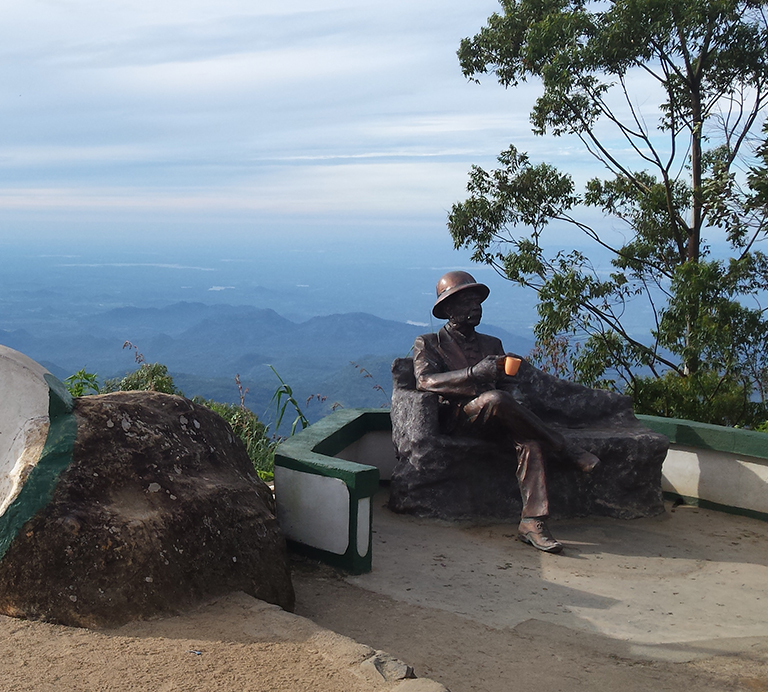 Sri Lanka Tour - December 2016
We went on a 10-day trip organized by Mai Globe Travels. The service we received before and during the trip was truly exemplary. Tanja had our journey organized wonderfully and gave us really good advice in advance. Our driver Rukmal was great too. He spoke English very well and had great knowledge about his country. He drove safely, showed us, and explained a lot. Some spontaneous changes to the itinerary were not a problem. Our tour started with a safari at Wilpattu national park, and then we went to Anuradhapura, Sigiriya (definitely loved our stay at the Aliya Resort!!!), Dambulla, Kandy, Nuwara Eliya, a train ride from Nanu Oya to Ella (a real experience in the third class !!), and finally another brilliant safari at Udawalawe national park that had many elephants and other animals. We would love to do it all again. Sri Lanka is a beautiful holiday destination with very friendly people, great scenery and wildlife. Not to mention the beaches. We highly recommend a round trip with Mai Globe Travels including at the end a few days on the beach to relax. Read More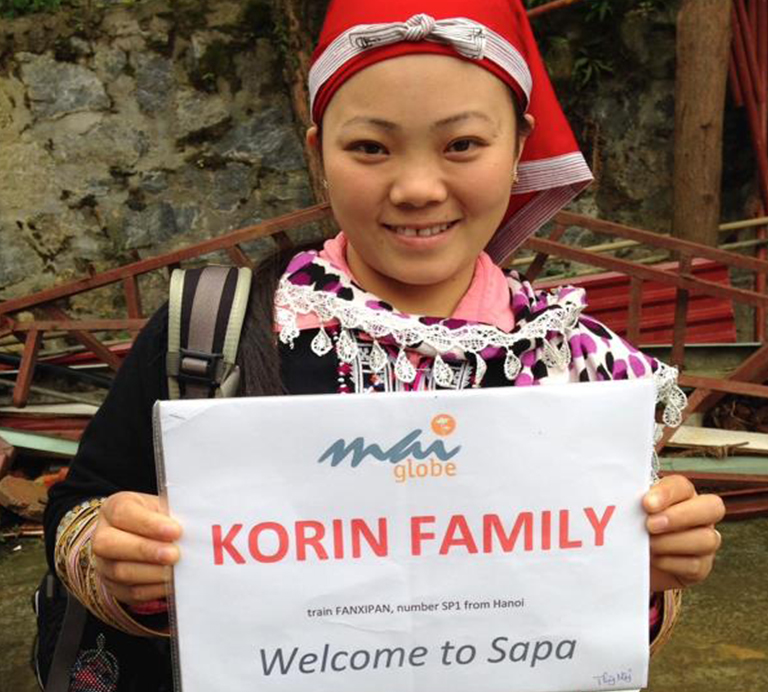 Mike & Patty | United States
Vietnam Tour – October 2016
Our trip to Vietnam was a sentimental journey. My husband and I decided to revisit Vietnam 40 years after we left Saigon with our oldest daughter, who was 4 years old at that time. We wanted to visit the places that were of special importance to us and to show our daughter the places where we lived. We followed our friends' recommendation to go with Mai Globe Travels because they specialize on trips to Asia and we were happy with them. They paid particular attention to details so we could focus on having a good time. Read More
Our Concept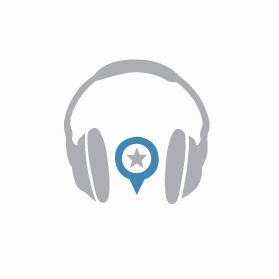 We LISTEN to your VACATION DREAMS.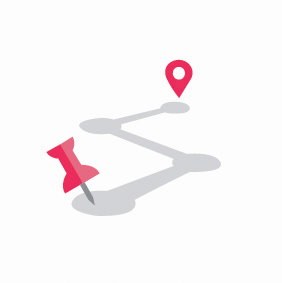 We tailor-make your INDIVIDUAL ITINERARY together.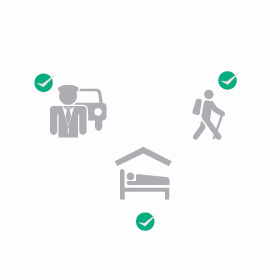 We BOOK your hotels, activities, your chauffeur...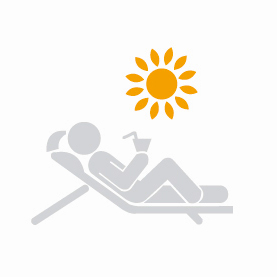 YOU ENJOY AN INCREDIBLE VACATION!