Vietnam
Travel Vietnam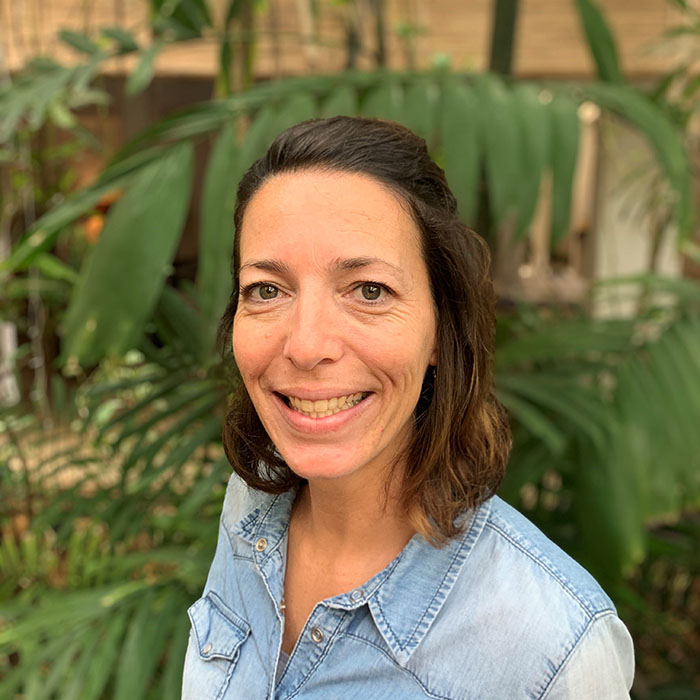 Céline, Vietnam Travel Expert
After discovering Vietnam and Hanoi as a tourist several years ago, it is with great pleasure to be back and work for Mai Globe Travels there. In contrast, Vietnam offers a wide range of landscapes and activities. North's nature, the historic center and the ebullient south! Passionate about travel and always willing to discover new things, I will be your ally in the design of your tailor-made trip to Vietnam!
Vietnam Highlights
Vietnam is a great destination, suitable for cultural enthusiasts as well as hikers and beautiful beaches of the center and the south.
...
means seeing magnificent beaches, ancient pagodas but also its towns ranging from the charming and traditional Hanoi to Ho Chi Minh, more hectic and modern. Wildlife lovers will appreciate the variety of parks and natural habitats found in Vietnam, while others will rest by the sea.

It is after a long period of stagnation that the country awakens and reveals its splendours through a strong development of facilities and infrastructure. As a result, the destination is becoming more and more popular thanks to its varied landscapes and fascinating activities, without suffering from mass tourism.

If you want to learn more about ethnic minorities, go to the north or to the central highlands, where customs are different, with their own language and traditional costumes. Finally, Vietnam is recognized as an eco-tourism destination.
Read more
Vietnam FAQs
Q : When is the best time to travel?
Answer
The best season overall is between November and June. However, Vietnam can be loosely divided into three parts with differing seasons: the north, the centre, and the south. The north is preferable between November-April, the centre between February-May, and the south between December-April.
Q : What are the process and visa fees?
Answer
Your passport must be valid for more than 6 months beyond your date of arrival in the country. The cost and delay period for visas depend on your nationality.
There are 2 different visa's processes :
- Visa on arrival: Only possible in international airports, you need to fill out a form and pay before arriving (20 USD), then pay 25 USD upon arrival (single entry) or 50 USD (multiple entry).
- E-visa: A 30 day visa only (with no possibility for extension), available for 40 nationalities, costs 25 USD and the procedure can take 3 to 5 days.
To learn more : https://evisa.xuatnhapcanh.gov.vn.
Answer
Despite the high temperatures, you will want to pack warm clothes for mountain excursions and something modest to wear or cover yourself with during visits to religious sites. Here are some things to consider packing:
- A raincoat
- Cold weather clothes for cool evenings and for touring the Hill Country
- Appropriate footwear
- A pair of socks to protect your feet from the hot ground when you remove your shoes for temple visits
- Sunscreen and sun glasses
- Mosquito repellent (skin and clothes)
- Hat or cap
- Swimwear
- A reusable water bottle (to limit the usage of plastic bottles)
- Flashlights are always useful
- A small first aid kit and prescription medication
If you're hiking a trek:
- Good walking shoes
- Long thick trousers and high socks to cover the bottom of the trousers, to protect you from leeches
Q : Any required vaccinations?
Answer
We recommend being up to date on universal DTP (diphtheria-tetanus-polio) vaccines and consulting with your doctor regarding vaccination against tropical diseases at least 3 months arrival. Yellow fever vaccination certificates are required for those travelling from countries at risk for this disease. There is a risk of malaria in remote areas of Vietnam, so be sure to protect yourself against mosquitoes if you travel to these areas and consult with your doctor regarding prophylactic treatments for this disease.
Q : Is it a safe country?
Answer
Vietnam is one of the safest countries to visit as crime rates are low. Just watch for pickpockets and hold your belongings close to your body when in crowded places.
Q : What is the currency?
Answer
The local currency is the Vietnamese Dong. September, 2019, 1 USD = 23,174 VND and the largest banknote in Vietnam is 500,000 VND = 21,58 USD.
It is very easy to exchange currency in currency exchange offices, banks as well as in some hotels and travel agencies. We recommend that you change gradually and use small denominations. It is a currency that does not convert abroad so we advise you to exchange your dongs for dollars before leaving.
Q : How can we travel through the country?
Answer
Vietnam offers a lot of choices for transportation, which makes travel much easier. You will find a lot of locals on bikes, scooters or motorcycle-taxis, which are cheap but noisy. For the risk adverse, you may prefer to travel by bus, which is cheap and offers differeing levels of comfor depending on the category of bus. Check out Phuong Trang and Mai Linh, which circulate very well in the center and the south, though less in the north. In the process of modernization, the train is also a good alternative to cross the country even if it is rather slow. There are overnight trains equipped with bunks which is a good option to save time and hotel cost. Finally, it is very common to include a flight in your itinerary in Vietnam. Jetstart and Vietjet Air are the main low cost carriers.
Q : What are the spoken languages?
Answer
The country's official language is Viet, one of the few Asian languages that are written with the Latin alphabet. The spoken languages has many variations in intonations and accentuation. However with the 53 ethnic minorities there are many dialects that in no way resemble the official language. English is necessarily recognized as the language of connection, especially in hotels and all tourism-related activities.
Q : What are the major Religions and ethnic groups of the country?
Answer
Vietnam unites a multicultural people of Buddhist, Confucian, Taoic, Christian and Muslim beliefs. As far as the ethnic minorities are concerned, Vietnam has more than 50 ethnic groups divided into a dozen sub-groups that live mainly in the mountainous region in the north. Their origins are difficult to identify exactly but some would descend from ancestors from southern China.
Answer
It is important to understand the importance of local culture and customs in order to enjoy your trip without shocking or sending the wrong message.
Vietnamese people are known for being very welcoming and smiling, which allows them to quickly establish links with the population. However, in the event of a conflict, even if you have difficulty understanding yourself, you should not create a scene publicly and heavily incriminate the person concerned because he or she may react very badly (or even become violent).
Do not enter a house or apartment without being invited. In case of an invitation, it is customary to bring back a gift with the price (to display the value but not too much either otherwise the effect will be the opposite). Be sure to find out about the gifts that will please you because some people send another message (flowers refer to funerals, watches to the time that is counted...).
You should also know that sexism is still very present in Vietnam, which puts a lot of pressure on women and they are easily judged as too old if they are not married before the age of 40.
Finally, being a country with a conservative tendency, especially in terms of clothing, plan correct and appropriate clothing, especially for religious places. Please note that it is possible to remove your shoes before entering.
Why travel with Mai Globe Travels?
Reliable service with 99% satisfied travelers
Average 4/5 to 5/5 star satisfied customers on Ekomi
Responsible and sustainable tourism
Payment protection and *guaranteed refund
English speaking local guides
Professional service and experienced
Honesty and no hidden costs
Effective and efficient customer service
Flexibility
Prompt response
Good value for money
Dedicated local expert teams
6000+ satisfied travelers
Safe and comfortable transport
Our Concept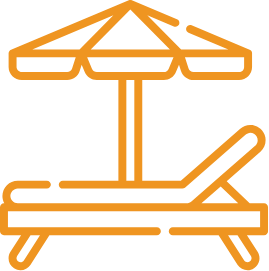 We listen to your vacation dreams.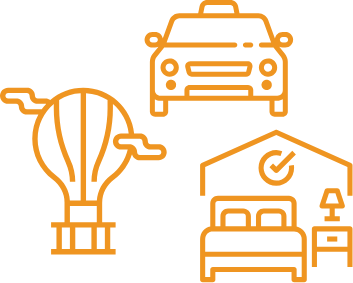 We tailor-make your itinerary for you.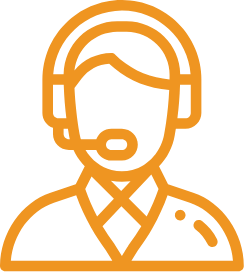 We book your hotels, activities, your chauffeur...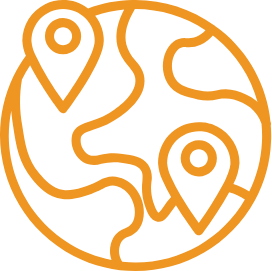 You enjoy an incredible vacation!
Would you like us to tailor-make your individual itinerary?
Our specialists are happy to advise you and will help you plan your dream vacation
Get a free quote