Thailand
Thailand Highlights
Often referred to as the "Land of Smiles", Thailand is a country rich in history and culture, with its many paradise beaches and equally fascinating national parks
...
s.

Thailand is an extraordinary tourist destination and one of the most visited countries in Asia. At first glance, the capital Bangkok seems to be an extremely modern Asian city, but there is a very traditional atmosphere with historical sites such as the famous Grand Palace and Wat Arun. The country is well equipped for visitors with a wide range of accommodations. There are many possibilities for trekking, as well as an important selection of water sports. Between lying on the sand and marveling at the ruins of Sukhothai, it will be difficult not to enjoy a trip to this captivating and multifaceted country.

Known for its culinary specialties, its dream beaches and its hectic nightlife, Thailand also has so much to offer to those looking for culture and traditions.
Read more
Thailand FAQs
Q : When is the best time to travel?
Answer
It is always hot in Thailand, but being a tropical country, there are two main seasons. A dry season from November to March and a wet season "monsoon" from April to October. The best period is between November and March.
Q : What are the process and visa fees?
Answer
Your passport must be valid for more than 6 months beyond your date of arrival in the country. The cost and delay period for visas depend on your nationality. There are mainly two types of visa for traveling:
- Less than 30 days: for most countries and G7 nationals, the visa is not mandatory, all you need is a return ticket.
- More than 30 days: You must follow the procedure online on the website "thaievisa.go.th", take required documents to the consulate to get a stamped visa.
Answer
The climate varies a little but temperatures are relatively high all the year. Here are some things you may want to consider packing:
- A sweater for cooler evenings or for hiking in the mountains
- Sneakers or other comfortable close-toed shoes
- Socks to protect your feet from the hot ground when visiting temples
- Sunscreen, sunglasses and a hat
- Mosquito repellent (for skin and for clothes)
- Swimwear
- A reusable water bottle (to limit the purchase of single-use plastic bottles)
- A flashlight
- An old cell phone to put a local SIM card and keep you connected
- A small first aid kit and your prescriptions
If you are hiking:
- Good walking shoes
- Long pants and high socks to protect you from leeches
Q : Any required vaccinations?
Answer
While there are no mandatory vaccines, we recommend you be up to date on universal DTP (diphtheria-tetanus-polio) vaccines. Subject to the advice of your doctor or vaccination center, the following vaccines are recommended: Typhoid Fever / Hepatitis A-B and Rabies.
Q : Is it a safe country?
Answer
Thailand is a relatively safe country. However, as in any country, you have to be careful and trust your instincts. Thieves are often present in crowded, touristy places. To avoid problems, keep an eye on your belongings and use the safe in your hotel room for valuable items.
Q : What is the currency?
Answer
The Thailand Baht is the only official currency of the country. September, 10th, 2019, 1 USD = 30,70 THB.
You can change your cash (Euros or Dollars) at the exchange offices, banks and hotels without any problem. We recommend using cash and withdrawals via ATMs, to avoid the risk of fraud and to limit bank fees.
Q : How can we travel through the country?
Answer
It is very easy to get around Thailand whether in town or from one city to another. All types of transport tuk tuk, train, bus ... are inexpensive. If you take a tuk tuk in Bangkok, it will be necessary to appeal to your negotiation skills. Agree with your driver on the cost of the ride before leaving. If you want to take the bus, good luck but have fun! Local buses are often crowded and noisy, but it is fun to experiment with them.
Q : What are the spoken languages?
Answer
Of the 60 languages counted in Thailand, Thai is the most widely spoken with more than 20 million speakers.
Q : What are the major Religions and ethnic groups of the country?
Answer
More than 94% of the population is Buddhist, leaving 6% to Muslims and Christians.
Answer
Here are a few tidbits that may help you along the way as you visit this wonderful country:
In the event of a conflict, take care not to cause anyone "to lose face" as they may react very badly or possibly even become violent.
It is considered rude to point fingers at people or touch someone on the head.
Respect for Buddha is taken very seriously- please do not turn your back on Buddha and do not take selfies at the temple.
Being a country with a conservative trend, especially in the style of clothes, wear appropriate outfits especially in religious places. Note that you often have to remove your shoes before entering places of worship.
Finally, the King and the royal family are not just political but a national symbol, so any disrespect or derogatory remarks towards them will be badly perceived.
Why travel with Mai Globe Travels?
Reliable service with 99% satisfied travelers
Average 4/5 to 5/5 star satisfied customers on Ekomi
Responsible and sustainable tourism
Payment protection and *guaranteed refund
English speaking local guides
Professional service and experienced
Honesty and no hidden costs
Effective and efficient customer service
Flexibility
Prompt response
Good value for money
Dedicated local expert teams
6000+ satisfied travelers
Safe and comfortable transport
Our Concept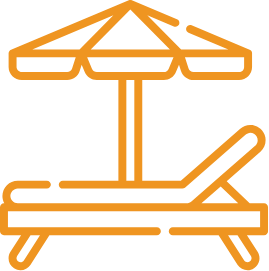 We listen to your vacation dreams.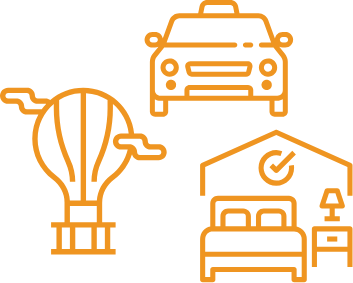 We tailor-make your itinerary for you.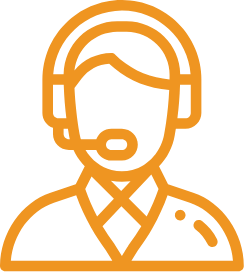 We book your hotels, activities, your chauffeur...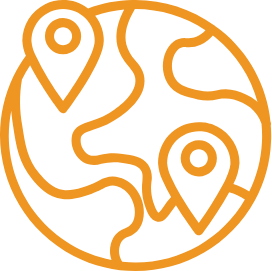 You enjoy an incredible vacation!
Would you like us to tailor-make your individual itinerary?
Our specialists are happy to advise you and will help you plan your dream vacation
Get a free quote