Main attractions in Southern Sri Lanka
Main attractions in Southern Sri Lanka
Southern Sri Lanka has some of the island's most beautiful beaches. Experience a relaxing way of life and get close to the most important national parks and nature reserves in the island.
GALLE
Galle is one of the most visited cities in Sri Lanka, and a perfect excursion during or after your southern beach stay. Explore the narrow winding streets of the Dutch Fort which protects churches, mosques, homes, quaint hotels restaurants and shops within its ancient walls. Built in the 17th century the Fort is Sri Lanka's best existing colonial structure and has been declared a UNESCO world heritage site. The Fort is also a place where people come to appreciate art and to visit some quality museums like the National Maritime Museum.
To see a good sample of Sri Lankan flora, go to the Kottawa conservation forest, which is about a 30 minute drive from Galle.
UNAWATUNA
Unawatuna is probably the most famous beach in Southern Sri Lanka. Unawatuna has a lively tourist scene but remains charming with stylish guesthouses and boutique hotels. Unawatuna is the perfect place to go snorkeling and take a day trip to Galle.
The nearby beaches of Dalawhela and Thalpe are wild and untamed and should also be visited.
WELIGAMA
About 30 Km from Unawatuna, you will find Weligama, a fishing village where you can see the famous stilt fishermen. Discover the island of Taprobane which is only large enough for the villa built on it (and is a luxury retreat that accepts advanced bookings) and can be accessed on foot during low tide. Nearby, Midigama beach will delight surfers looking for good waves. Midigama is considered the best surf spot in the entire south-western coast of the island and is a very popular with experienced surfers.
MIRISSA
The tranquil beaches of Mirissa with its rural village atmosphere has now gained popularity. Enjoy a meal in one of the few restaurants and bars scattered on its famous crescent of golden sand.
Blue whale watching is the main activity in Mirissa. Southern Sri Lanka is one of the best places in Asia to cross paths with these majestic mammals and are often seen between November and April. Sea kayaking and snorkeling are also good options to toggle between relaxation and active holidays.
TANGALLE
Tangalle is one of the last remaining unaltered beaches. During your stay, you'll meet turtles on Rekawa Beach, located 4km east of Tangalle. You can observe the females lay their eggs on the sand during the night. Visit the temple of Mulkirigala, a former monastery built over 2000 years ago and situated on a high rock of 210 meters.
NATIONAL PARKS IN SOUTHERN SRI LANKA
Yala is probably the most touristic national park in Sri Lanka. It can get really crowded during the high season (December-February). Its popularity is highly justified by the number of animal species that can be observed in there, from over 200 bird species, elephants, monkeys, sloth bear, crocodiles and buffaloes. The main reason to choose Yala over other national parks in Sri Lanka is the possibility of spotting leopards.
Bundala is a perfect place to get lost in a lagoon in search of birds, elephants, crocodiles or turtles. From September to March, you can observe migratory birds arriving from Europe such as piping plovers or sterns. The park also has about 350 flamingos that live there throughout the year.
Udawalawe National Park is arguably the best place in Sri Lanka to watch dozens of elephants walking freely in light vegetation. You will never be disappointed with elephant watching here, while spotting other animals like buffaloes, peacocks and crocodiles.
The Sinharaja Rainforest is a UNESCO World Heritage Site due to its endemic flora and fauna. This is the last meaningful piece of rainforest on the island. Bird lovers will be delighted since 95% of the endemic bird species of Sri Lanka live in this forest.
Our Concept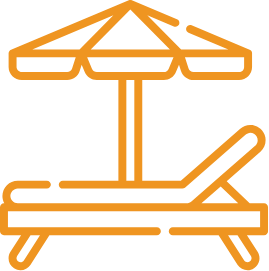 We listen to your vacation dreams.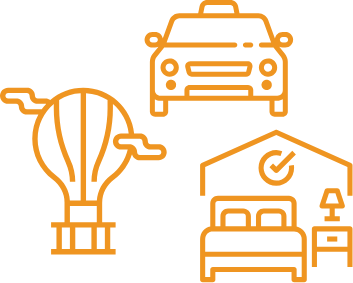 We tailor-make your itinerary for you.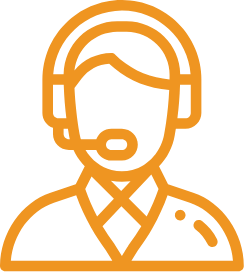 We book your hotels, activities, your chauffeur...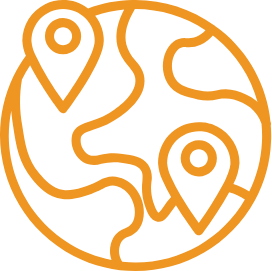 You enjoy an incredible vacation!