 From Southern to Central Vietnam
Begin your itinerary with the economic capital, Ho Chi Minh City, and then continue to the charming cities of Hue and Hoi An. Visit historical monuments, hike majestic mountains and boat the waters of the Mekong River. Get a glimpse of the daily lives of local fishermen and farmers through fascinating cultural activities. You will also have the opportunity to sample street food and take a cooking class.
Inclusive / Exclusive
13 Days
BASED ON YOUR TRAVEL DATES & CUSTOMIZABLE
FROM
USD 1217
PER PERSON EXCLUDING INTERNATIONAL FLIGHTS
Included
Government taxes
Breakfast included
Double Room
Domestic flights
Local SIM card with data package included
Letter of invitation to obtain the visa upon arrival in Vietnam if necessary
Tickets to the places of visits other tickets that may be necessary
Gift on arrival
Private transport in A/C vehicle with English speaking guide and Vietnamese chauffeur
English-speaking guide depending on activities except during free time
Half-board days 2-3 and 6 to 12
Full board on day 4
Excluded
Visa fee
Tips and personal expenses
Travel insurance
International flights
Drinks during meals
Early check in and late check out
Itinerary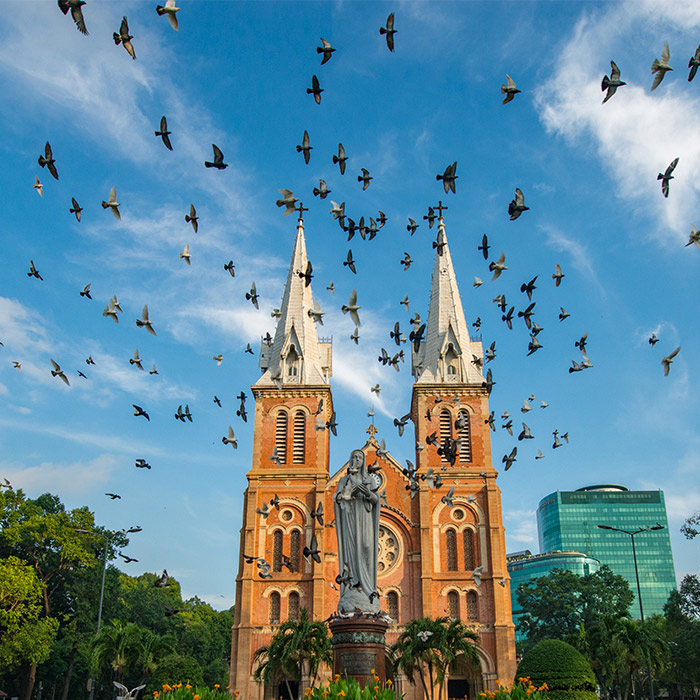 Arrival in Vietnam
Tan Son Nhat International Airport To Ho Chi Minh city
---
You are welcomed at Ho Chi Minh Airport by your driver. You are then driven to your accommodation. After settling in, we invite you to take a stroll through the streets of Ho Chi Minh and feel the excitement of the economic capital of Vietnam.
Travel duration - 1 hour
---
In the morning, you take the direction of China Town and visit Binh Tay market, one of the emblematic markets of Ho Chi Minh, before continuing towards the temple of Ba Thien Hau, a Taoist temple, built by Chinese merchants of the city over 150 years ago. You continue the visit to the War Remnants museum which will allow you to understand better the history of the country, the Indochina War and the Vietnam War. After lunch, you will visit the Reunification Palace, then Notre-Dame de Saigon Cathedral and the historic Central Post Office. Dinner at your leisure and overnight in Ho Chi Minh.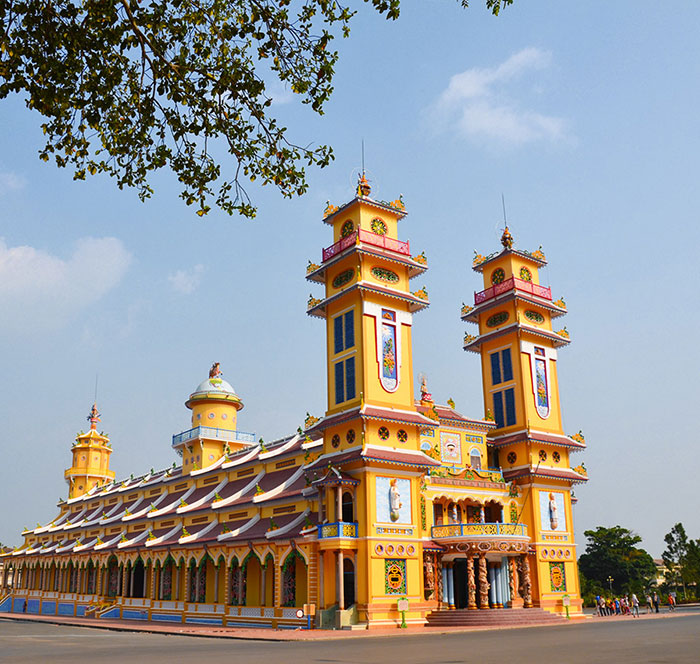 Cao Dai Temple & Cu Chi tunnels
---
Visit the Cao Dai temple, also known as Cao Dai Holy See, built in 1933 in a unique architectural style that reflects its mixed traditions. The Cao Dai religion (Caodaism) is the third largest religion in Vietnam, it is a mixture of Buddhism, Christianity, Taoism, Confucianism and Islam. Visit the Cu Chi tunnels, a network of tunnels built by the Vietcong to bypass enemy attacks during the Vietnam War against the United States. You have the opportunity to practice shooting with real weapons used during the war. Return to Ho Chi Minh. Dinner at your leisure and overnight in Ho Chi Minh.
Travel duration - 5 hours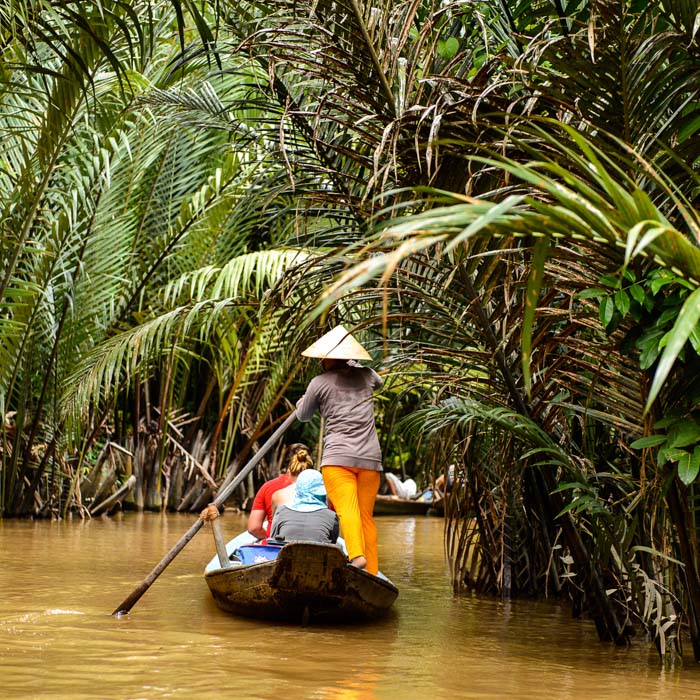 Cai Be & Vinh Long
Ho Chi Minh city To Can Tho
---
After breakfast, you take the road to the Mekong Delta. On arrival, you embark on a boat to explore the waters of the largest river in Southeast Asia and discover the daily lives of the fishermen who inhabit it. . You return to the quay and set off for a short bike ride, before stopping for lunch in an old house in Ba Kiet. After lunch, you will continue your excursion to Tan Phong Island, where you will attend a performance of traditional Vietnamese music and visit the island's gardens and cultures. You take a small boat to cross the Tien river to Vinh Long. Meet your driver to continue to Can Tho.
Travel duration - 4 hours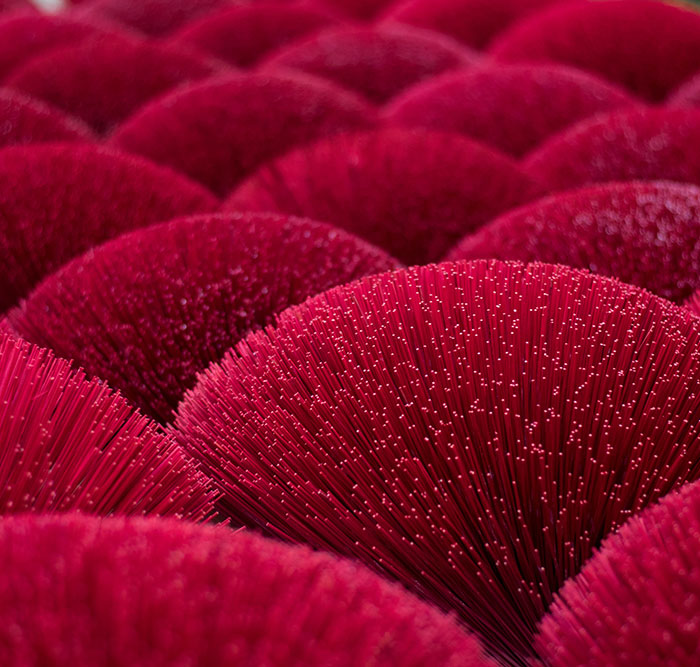 ---
Today you fly to Da Nang, in central Vietnam. Located between Hue and Hoi An, this coastal city is full of surprises with many discovery possibilities including the Cham Sculpture museum and the Dragon Bridge. You can also visit the Son Tra peninsula where the largest Buddha statue in Vietnam (67m high) is located, or simply swim and relax. Dinner at your leisure and overnight in Da Nang.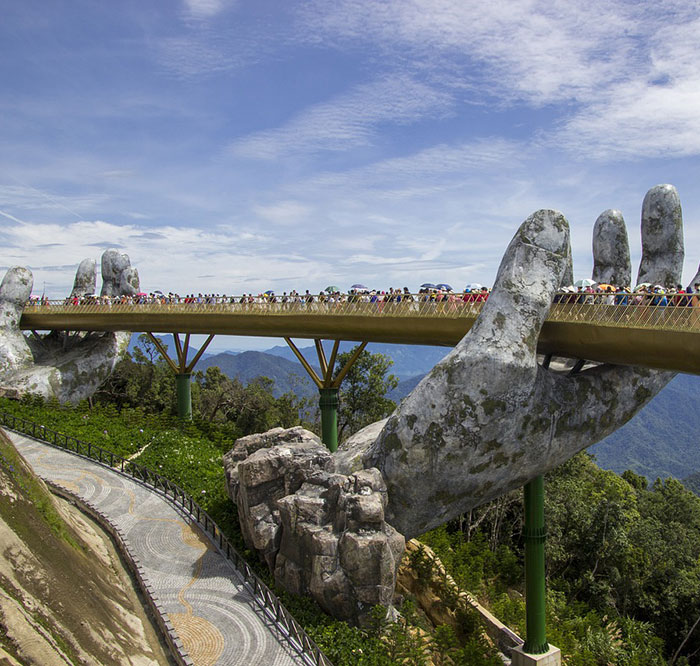 ---
Today, you are visiting Ba Na Hills. When you arrive at Ba Na Hills station, you get on the cable car that takes you to the summit. Once the summit is reached, discover the famous Golden Bridge of the Giant Hands, the main tourist site. After having contemplated this impressive structure, you will explore the various temples of the Linh Ung pagoda, one of the Buddhist centers most visited by the Vietnamese for their prayers. Inside the Ba Na complex, visit the vineyards and the various gardens that compose it, in particular the Gardens of Love, a beautiful space that houses sculptures of classical and whimsical art. After lunch, you will enjoy two hours of free time to explore places like the French village, a region inspired by the French Middle Ages, or have fun at Fantasy Park (several free games depending on Ba Na politics). Return to the cable car to get back to your hotel. Dinner at your leisure and overnight in Da Nang.
Travel duration - 4 hours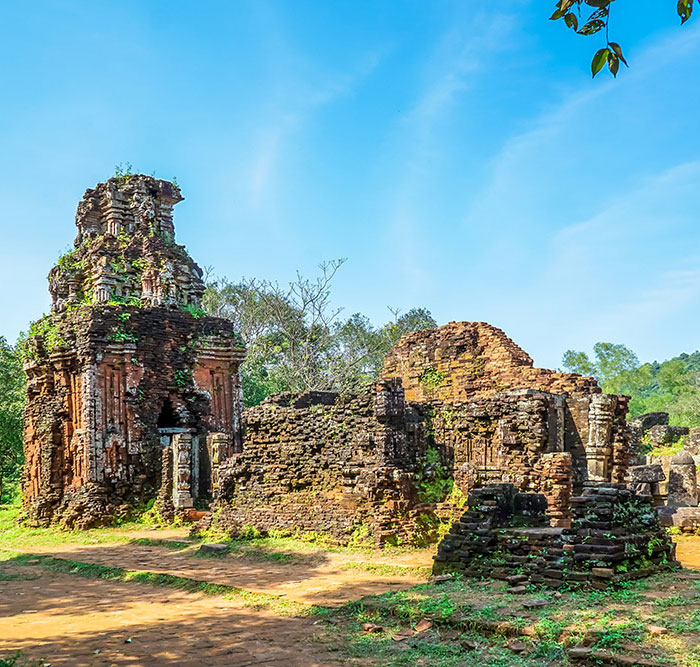 ---
After breakfast, take the road to My Son. The archaeological complex of My Son is a group of temples from the ancient Champa civilization, whose spiritual roots link it to Hinduism. Built from the end of the 4th century until the 13th century, the sanctuary is made up of both dynastic temples and temples dedicated to Shiva. Today, listed as a Unesco world heritage, the sanctuary has crossed both time and a very eventful history. After the visit, you will proceed to Hoi An for lunch. In the afternoon, you have free time to explore Hoi An and its surroundings. Dinner at your leisure and overnight in Hoi An.
Travel duration - 3 hours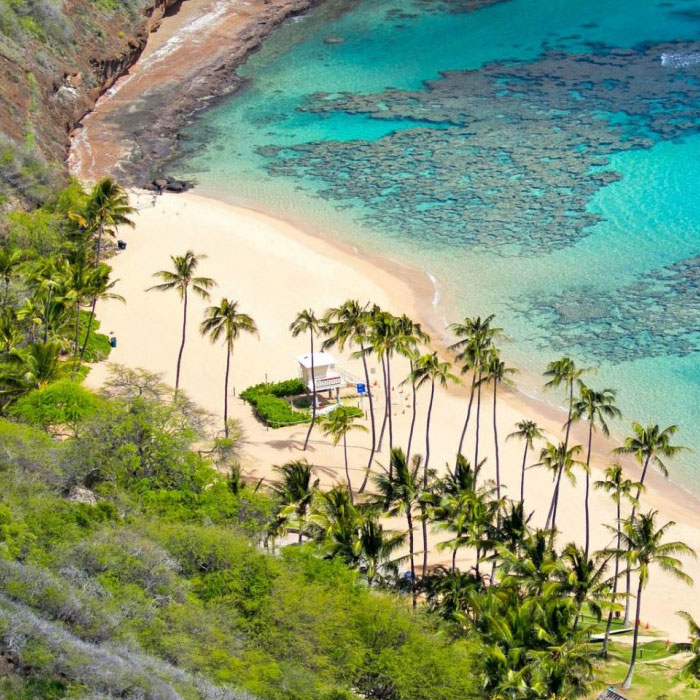 ---
Spend your time navigating through the Cu Lao Cham marine protected areas, go up on the upper deck of the boat for sunbathing or stay cool in the shade with cakes and coffee. The pretty coral reefs formed around the outer islands include around 135 species of coral and over 200 species of tropical fish. Have lunch on Cham Island on the spectacular Bai Chong Beach in a bamboo-style restaurant under the coconut trees. After lunch, enjoy your free time at Bai Chong for a swim, play frisbee and volleyball, or just relax in a hammock or lounge chair with a cold drink. We end the perfect day with a slow cruise to Hoi An. Dinner at your leisure and overnight in Hoi An.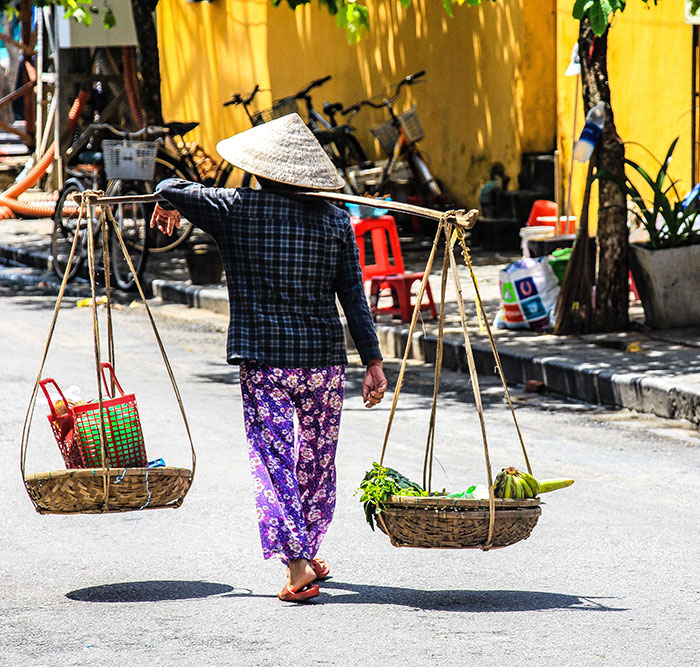 ---
Around 7:30 am, our driver and our guide will pick you up at your hotel. Take a stroll through the local market and the streets where you will meet vendors and taste their dishes. Continue to Tra Que vegetable village, where you can have your feet massaged with traditional medicinal herbs. You learn to cook one of the typical dishes of Hoi An. After this interesting cooking class, it will be time to taste your food! Free afternoon. Dinner at your leisure and overnight in Hoi An.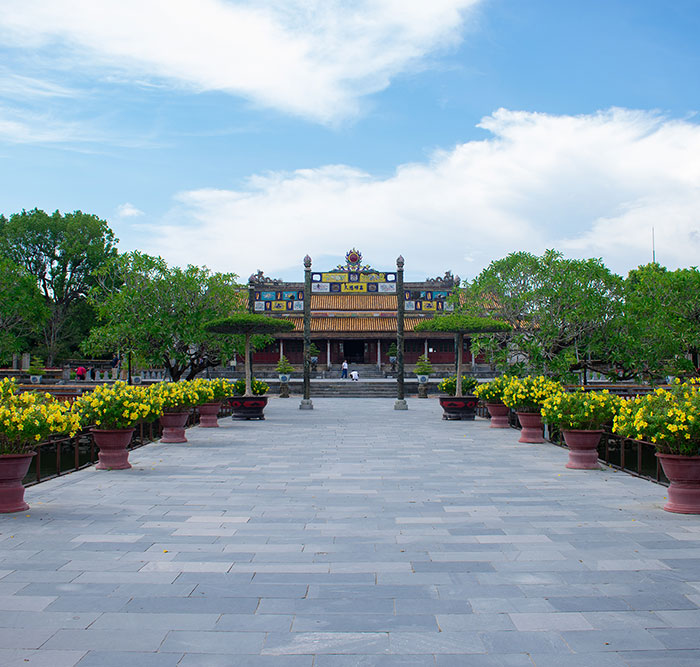 ---
After breakfast, you will take the road to Hue. Along the way you will make a stop at the cloud pass (Hai Van Pass in Vietnamese) and the marble mountains, a group of five hills, made of limestone and marble. In the afternoon, you will have free time to explore Hue and / or its surroundings. Dinner at your leisure and overnight in Hue.
Travel duration - 3 hours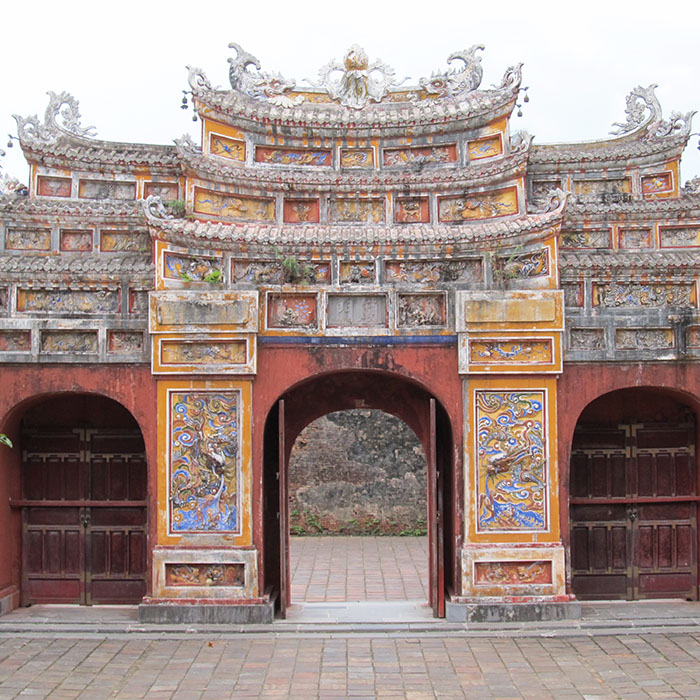 ---
Discover the old-fashioned charm of this royal city and its surroundings. Visit the Forbidden City and the magificent Mausoleums of Minh Mang and Tu Duc. The Pagoda of the Old Lady Celestial is a memorable place to watch the sun set on the Perfume River. Dinner at your leisure and overnight in Hue.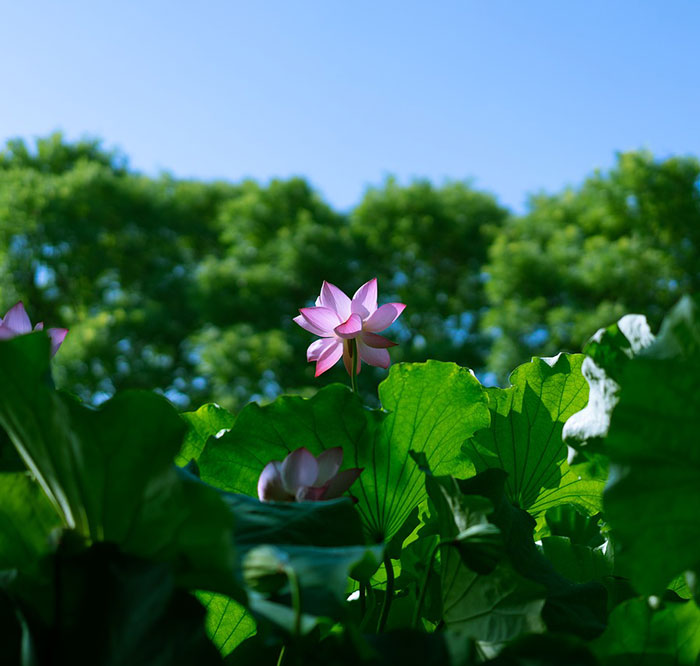 ---
Road to Bach Ma National Park (White Horse). With more than 20,000 hectares of high mountains and panoramic valleys, was once a health resort for French people, who built villas on these peaks to stay cool during the holidays. Hike to the two beautiful waterfalls Ngu Ho (Five lakes) and Do Quyen (Rhododendron). Return to your hotel. Dinner at your leisure and overnight in Hue.
Travel duration - 4 hours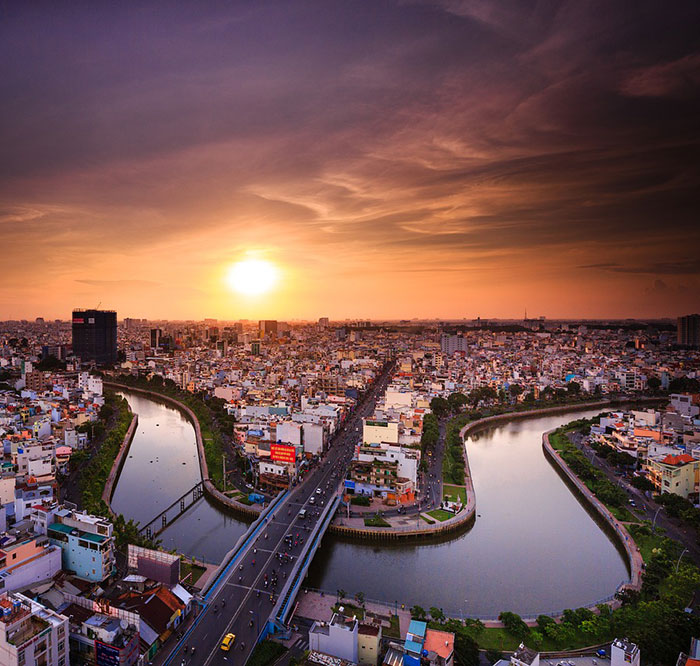 ---
Your driver will pick you up at your hotel after breakfast and take you to the airport for your flight to Ho Chi Minh, where you will take your international flight.
Let us tailor-make your individual itinerary
Our specialists are happy to advise you and will help you plan your dream vacation
Our Values



Responsible and trustworthy


DURATION
13 Days
FROM
USD 1217
ENQUIRE