Sri Lanka Tour – January 2017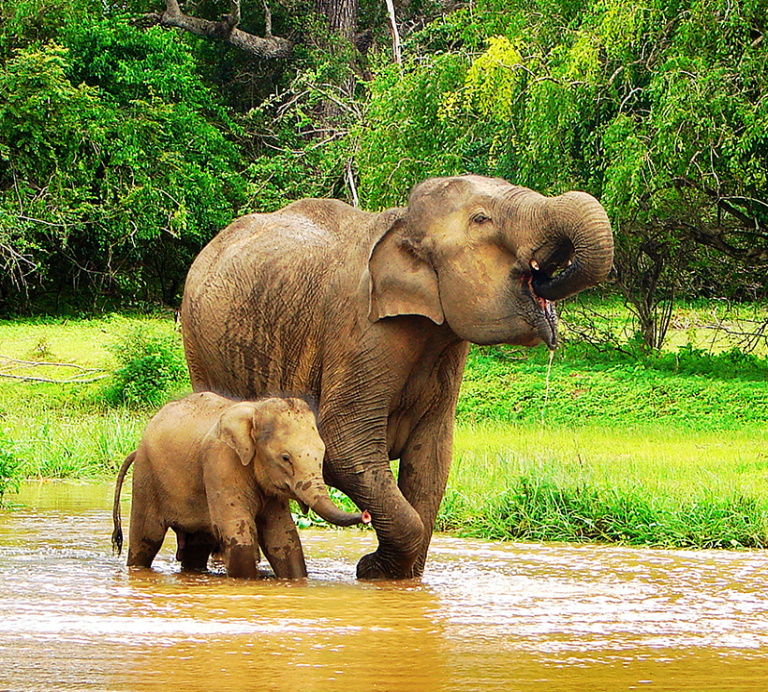 Nati & Greg | Germany
Sri Lanka Tour – January 2017
We travelled Sri Lanka with Mai Globe Travels in January 2017. It was an exotic 9-day stopover on our way back to Sydney from our Christmas holiday in Germany. We loved this paradisiac island, which was in perfect contrast to the freezing temperatures in Europe. We planned our trip with Tanja from Mai Globe Travels and finalized our itinerary 4 months in advance. She advised us on our options and understood that we were looking for a relaxing rather than action packed vacation, but still filled with some excitement. Eventually, we got the itinerary below, which was ideal for our length of stay, budget and taste. It included a good mix of culture, nature and beach.
OUR SRI LANKA ITINERARY:
Day 1: Airport – Kandy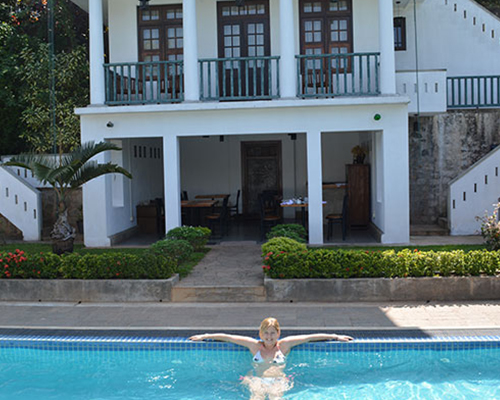 Our driver Dinusha (who turned out to be a very humble guy and great driver) was already waiting for us at the airport. We immediately saw him holding up a sign with our names. He drove us straight to Kandy, which took about 3 hours. We arrived at our hotel Kaya Residence and didn't do anything this first day, except catching up on sleep and relaxing at the small pool.
Day 2: Kandy – Millennium Elephant Foundation – Kandy Sightseeing
We had a delicious Sri Lankan breakfast of coconut rotis! Afterwards, Dinusha took us to a place called Millennium Elephant Foundation, where we helped bathe an elephant in the river! It was an experience we'll certainly never forget. It was incredible to be so close to an elephant!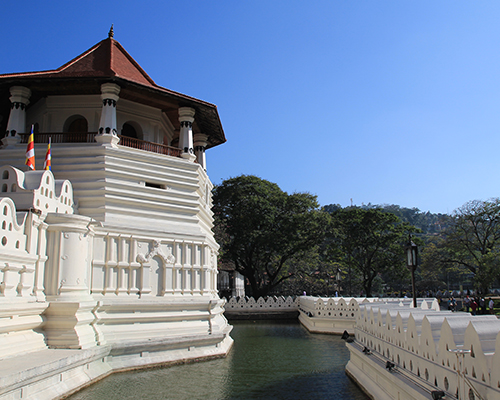 Kandy city: We strolled through the city center and around the lake and visited the famous Temple of Tooth, which was really impressive! Also Dinusha took us to a vibrant market and we got to try some exotic looking fruits, which were pretty delicious. In the evening, we drove somewhere up the hills to enjoy a drink and the sunset over the hills. Amazing, we definitely fell for Kandy!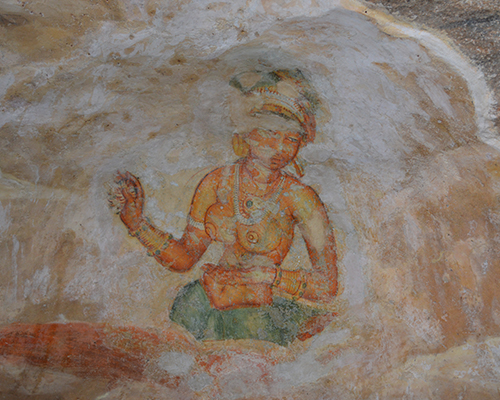 Day 3: Kandy – Sigiriya – Dambulla – Kandy
We did a day excursion to Dambulla and Sigiriya. First, we climbed Sigiriya. We found the entrance fee quite expensive, but in the end it was worth the money. The fresco paintings, the big lion paws and the view from top were stunning! After a Sri Lankan buffet lunch at a small restaurant, we visited the Dambulla cave temple. Greg found it boring, but I liked it very much! It's beautiful, all the caves are covered in Buddhist wall paintings and had innumerable statues. On the way up and down the hill we passed a troop of cheeky monkeys, who were actually a bit scary and came way too close!
Day 4: Kandy – Tea factory – Nuwara Eliya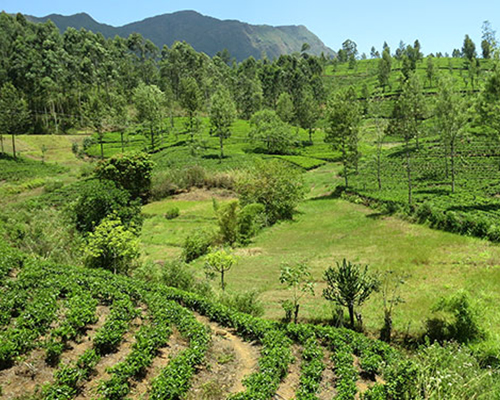 We left Kandy behind and drove to Nuwara Eliya to see the tea plantations. They really looked as scenic as in the pictures we saw before! We had freshly brewed tea (bought loads as well) and saw the factory. Unfortunately it was Sunday so we didn't get to see tea pluckers at work. Nuwara Eliya looks like a town in England and had chilly temperatures. We visited a lovely park before arriving at our hotel called Heaven Seven (standard hotel in the middle of tea estates).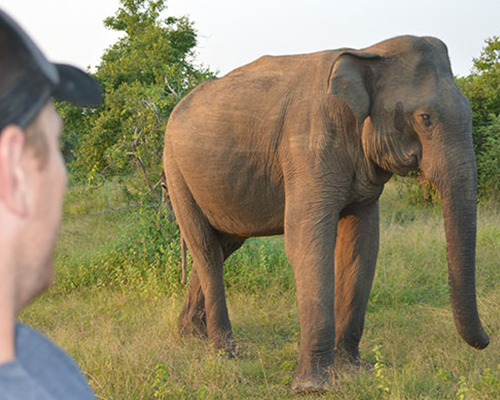 Day 5: Nuwara Eliya – Yala
Dinusha drove us to Yala National park. It was quite a long drive that took about 5 hours (we knew that in advance, but didn't want to spend another night in the mountains). Upon arrival in Yala we checked into our hotel, Lake Wind Resort, and enjoyed some time in the pool. The pool was on a terrace overlooking a lake, and we saw crocodiles there while swimming! Loved it! In the afternoon we hopped on a jeep for the safari. I think it was (together with elephant bathing) our favourite experience. We saw elephants, crocodiles, beautiful birds and other animals (unfortunately no leopards). And the sunset was stunning!
Day 6: Yala – Mirissa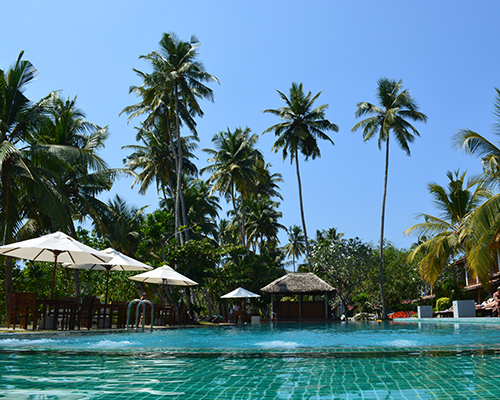 Early morning we drove to Mirissa to finally relax on the beach! On the way Dinusha stopped at a lighthouse. We climbed up and enjoyed a wonderful view of the coast! In Mirissa we stayed at Paradise Beach Club, which is right in the middle of the big beach and has a big pool as well. The beach is a true tropical dream: golden sand and turquoise waters. There are only small hotels and guest houses here, so the scenery isn't disturbed by buildings.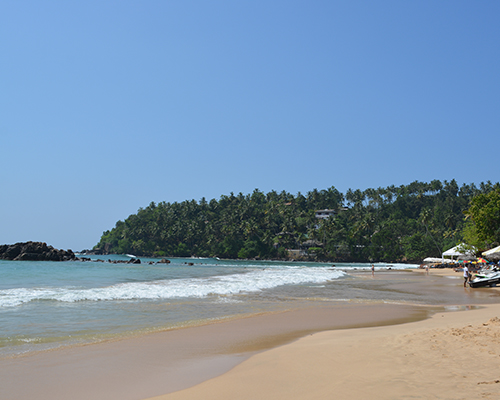 Day 7: Mirissa
We just chilled out on the beach, rented a board for stand-up paddling and watched the surfers. True bliss! The hotel buffet was good and we were very happy to do nothing else than swimming, paddling and sipping fresh coconut juice. One thing I have to complain about is the hotel spa. It was a dark and filthy looking place. Tried a massage and was very disappointed. Wouldn't recommend this to anyone!
Day 8: Mirissa – Galle – Colombo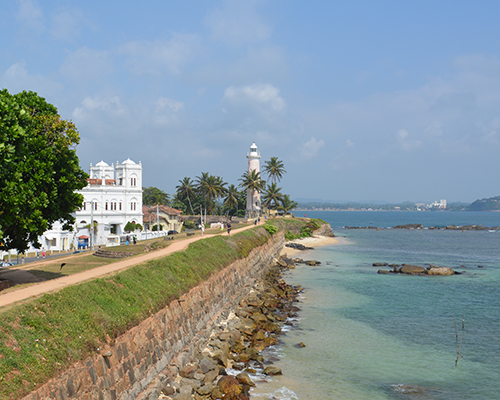 We really didn't want to leave the beach and it felt like our stay there was way too short! So we stayed until late afternoon, before driving to Galle. Dinusha showed us around Galle Fort, which is a very charming place! It reminded me a little of Italy with the narrow old streets and the delicious ice cream we tried. Since we left Mirissa quite late, we arrived in Colombo around 9 pm. We had dinner at a place called Upali's, which served all kinds of Sri Lankan food like hoppers and coconut rotis (my favourites). We stayed at a charming small guest house.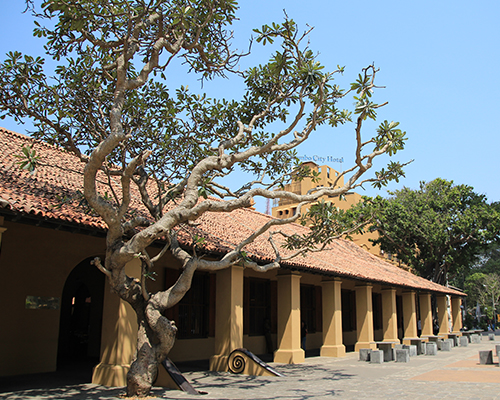 Day 9: Colombo – Airport
Dinusha showed us around the city for about 2 hours. We visited Gangarama Temple briefly, saw the Independence Square, Dutch Fort and Galle Face. We stopped at a small mall for shopping and afterwards Dinusha took us to another place (can't remember the name) selling magnificent Sri Lankan handicrafts. We left for the airport around 3 pm for our evening flight. Saying goodbye to Dinusha was a bit sad, as he was such a nice and reliable person. Travelling with him certainly allowed us to experience things we would never have otherwise (like introducing us to Sri Lankan street food, telling us about the culture, Sri Lankan family life and so on).
Thinking back, Greg and I agree that our Sri Lanka vacation was simply wonderful. We saw quite a bit of the country without being too stressed or rushing around. We got a great overview of the different landscapes, cultural attractions and indigenous wildlife. We very much appreciated the great tour organization and professional services from Tanja and Mai Globe Travels. Big thank you again as well to Dinusha, who made our holiday perfect!
Our Concept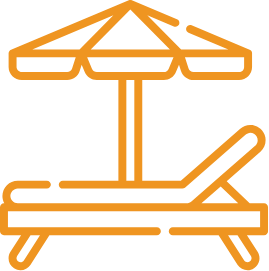 We listen to your vacation dreams.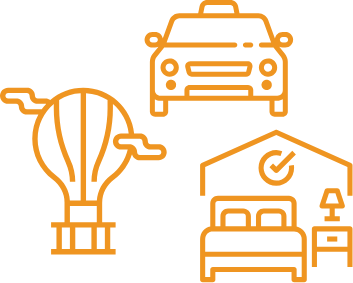 We tailor-make your itinerary for you.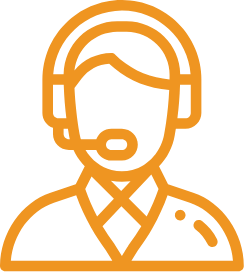 We book your hotels, activities, your chauffeur...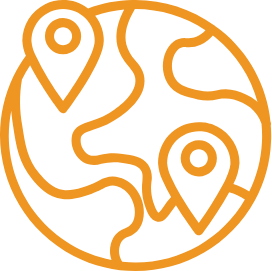 You enjoy an incredible vacation!